1 Response Locksmith Blog
Security & Locksmith Articles from Miami, FL
Oops! What to Do If You're Locked Out of Your House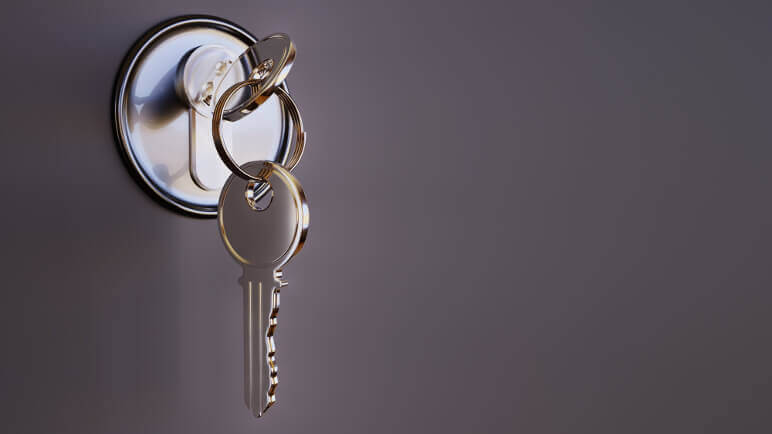 Americans spend an average of $20.64 billion on home security systems.
For most homeowners, it's very important to keep their homes safe and keep intruders out. Since everyone is too focused on keeping their home safe, they don't know what to do when they get locked out of the house.
If you have no idea what to do when you get locked out of your house, this article is for you. Let's get started.
Ask the Other People Who Live in the House
If you get locked out of your house or apartment and you live with roommates or your family, it might be as simple as giving them a call.
It could be as simple as asking them to go to the door to let you in. Unfortunately, if they're away, you might have to wait until they come back.
This might not be a problem when it's nice out, but it could be quite inconvenient during the winter months.
If you rent and live in an apartment building, it could be as simple as calling your landlord and asking them to let you in. You could also stop by the management office and see if they can let you in.
Check Unlocked Windows and Doors
Although you might never leave your windows or doors open, it never hurts to check.
Depending on whether or not you live in a single-family home, you will be able to to find an opportunity to get back in. Those who like in an apartment complex in a higher floor will not be as lucky.
If by chance you find an open window, you will need to carefully remove the screen and shimmy your way through. Make sure you are aware of what is inside the house so you don't trip over any furniture.
If the windows fail, you can start looking for open doors. The back door should be the first place you should check. Simply walk around the back yard and see if you left it unlocked by any chance.
Those who have a fenced backyard might have a bit more trouble. If you have a high fence, you might have to climb over it.
However, you might want to warn your neighbors before you start climbing. You don't want them calling the police after they see a figure trying to climb the fence.
If all doors and windows fail, you can always try the doggy door. Depending on height and weight it might be possible to get in through the dog door.
Ask Your Neighbors
As we mentioned earlier, you should check in with your neighbors before you climb your fence as a precaution. While you're at it, ask them for a helping hand before you decide to climb.
They might be able to loan you some tools, a ladder, or even offer you a cup of coffee while you wait for someone else to come home.
Credit Card Trick
You might have seen in movies people opening doors using a credit card. While this method is an option if you get locked out, you have to keep a few things in mind.
For starters, this trick will only work if you have spring bolts, which are more common in standard doorknobs. If you have a deadbolt, the credit card will not make it through and you run the risk of ruining it.
You need to follow these steps in order to successfully open your door using a credit card:
You will need to insert the credit card between the frame and the lock right where you see the latch. As you hold the card in position, push it in and wiggle it around.
It helps to bend the credit card away from the doorknob as you attempt to push the latch back. Try to use enough pressure to bend the lock without bending the card out of shape.
However, once you make it through the door, you need to consider changing into a safer lock. You don't want other people to be able to open your door using a credit card.
Remove the Door Knob
You can remove the doorknob in most cases if the door is not deadbolted. You will need to look for the screws as most of them are concealed.
If you don't have the right tools, you can always try to use a bobby pin or other thin piece of metal.
Call a Locksmith
If all other attempts fail or you simply want to get it done fast, it means you have done a great job keeping your home safe. It also means it's time to call a locksmith.
Even though a locksmith will be a bit pricey depending on your area, it might be the best bet. A locksmith with have the proper tools and you won't damage your door or lock in the process.
Make sure you save the locksmith's number in case it happens again.
Plan For the Future
After you've been locked out of your house once, it might cause you to be prepared in case of future lockouts. One of the best ways to prevent getting locked out is by having a few spare keys lying around.
You could leave your spare key with a neighbor if you're comfortable or leave it with a family member.
Some people also hide their keys under a plant, floor mat, or other inconspicuous places. However, home burglars are too familiar with these hiding places.
You should also make it a habit to double check you have your keys. If you recite the list of everything you need to have every morning, you might not forget your keys.
A better method is to go keyless entry! If you forget your keys too many times, it's time you buy a smart lock.
There are many security locks that allow you access by using a code, a fingerprint, or even using your smartphone to open it.
What to Do If You Get Locked Out: The Bottom Line
Now that you know what to do if you ever get locked out of your house, you will know what to do if it happens.
Start by checking other doors and windows, get help from others, remove the doorknob, or call a locksmith.
If you've been locked out of your house, wait no more. Call 1 Response Locksmith in Miami for service 24/7.
© 2014-2023 24LocksmithMiami.com
– All rights reserved. –
Content on website may not be re-used without written consent from 1 Response Locksmith in Miami, Florida.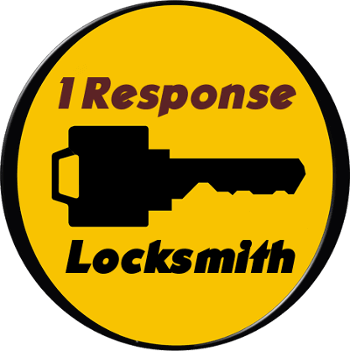 Monday-Sunday: Open 24 Hours
24/7 Emergency Services Always Available
Miami-Dade Florida Licensed Locksmith
Locksmith License #LK01080
We are happy to provide locksmith services to Miami, FL and the surrounding areas of Miami Dade County.