1 Response Locksmith Blog
Security & Locksmith Articles from Miami, FL
8 Essential Questions You Need to Ask a Locksmith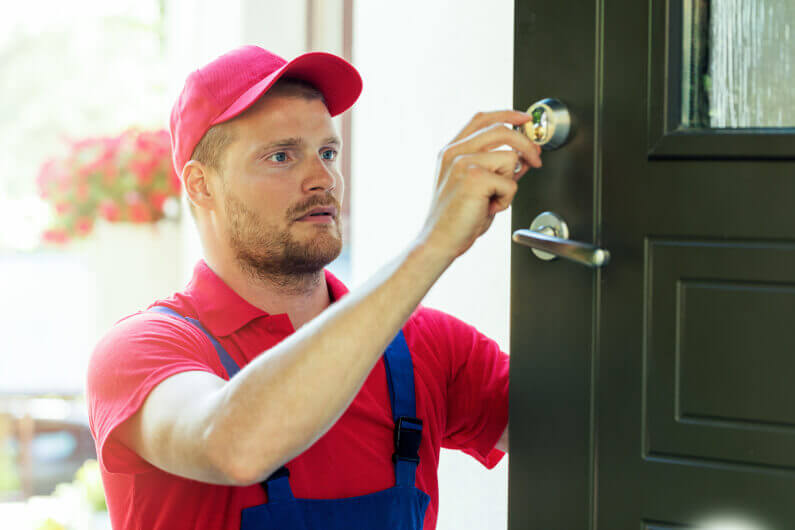 Each year, burglars violate more than 2 million homes, leading to significant losses in property damage and stolen goods. One of the ways to keep your home secure is by investing in quality locks. Fortunately, you can get a variety of locks and related services from a locksmith to heighten the safety of your home.
Besides that, locksmiths are your go-to professionals when you're locked out of your car or home. But getting a reliable and honest locksmith is not always easy. You need to carry out extensive due diligence.
Here are 8 questions you need to ask a locksmith to know what locksmith to hire.
1. Do You Have a License?
Locksmith licensing in some states is not a requirement. However, working with a licensed professional gives you a sense of security and confidence. Ask your locksmith before signing any agreement.
In Florida, one needs to have skills in copying and changing keys. Locksmiths can enroll in traditional or online classes to get practical knowledge. Later on, they go for apprenticeship to actualize their skills.
If your locksmith has these certifications, you're most likely in safe hands. Accredited locksmiths show a level of professionalism and integrity. Licensing shows that the contractor has met several standards and is knowledgeable on the industry's best practices.
2. How Are Your Rates?
Locksmith companies have different rates that can be either estimated totals or hourly prices. Your locksmith in Miami should give you an estimate of the cost. The quotes will allow you to make comparisons between contractors.
Locking yourself out of your house is frustrating enough. Getting unfairly priced services from a locksmith would be debilitating. That's why you need to ask for upfront estimates.
In some cases, additional costs are imminent. Your locksmith might quote a higher figure than the initial estimate. It's essential to ask your contractor to analyze the situation and update the total estimate before starting the work.
3. What Services Do You Offer?
If you're locked out of your car, you might need a locksmith immediately. Same case if you can't access your home; you need to ask a locksmith on the availability of emergency services.
You should be able to reach a locksmith company 24/7. Some situations can't wait. The response rate is a factor you ought to consider when hiring a locksmith.
Knowing the services a locksmith offers will guide your decision. Some locksmiths might not specialize in the type of locks in your home. Besides, if you need auto lock services, some home locks professionals lack the skills to solve your problem.
4. Do You Offer a Warranty?
A company that's certain about its services offers a warranty. With a warranty, you'll be at peace knowing that your locksmith is giving you the best. Besides, you can seek further repairs if you find the service unsatisfactory within the stipulated time.
If your repaired or installed locks jam within a month, it's only fair for a company to revisit the work. A company should be willing to check on such claims. Inquire about the warranty even before airing your needs to a locksmith.
5. Are You a Local Company?
When you search "locksmith Miami FL," you'll have a variety of options. Getting a local locksmith gives you a level of convenience. You don't want to wait for someone who's driving from another city to sort your emergency.
You can confirm a locksmith's address from the website. A company that has an office or store near you is ideal. A local company guarantees you quick response in case of emergencies.
However, don't feel limited when searching for a local locksmith. Some of these professionals are mobile. They might have a large fleet that covers an expansive area.
Also be sure to read some of their prior customer reviews to know you are making a wise choice.
6. Do You Perform Employees' Background Check?
The average loss resulting from household theft stands at $3,990. Break-ins are a common trend, especially when a family is away. Most burglars take their time to study your home before breaking in.
The last thing you want is a rogue technician fixing your locks. If a locksmith has a background in burglary, your home will be at a high risk of a break-in. Your locksmith company should assure you that the technician working on your home or car is trustworthy.
You need to ask a locksmith the strategies the company takes to perform a comprehensive background check on employees. Working with a verified team gives you peace of mind. A locksmith company should take the necessary steps to screen their workers before sending them to a client's home or office.
7. Do You Have Insurance?
Admittedly, an emergency will have you turning to Google to search for a locksmith without a second thought. The 5/5 rating and positive reviews will prompt you to dial the number on a good-looking website. We never take a second to ascertain the competence of a locksmith.
Repairing and changing locks is tedious and risky. That's why you require a highly experienced and skilled locksmith to change your locks professionally. Yet, some errors or unanticipated damage might occur.
Does your locksmith have insurance? You need to know such information. An insured locksmith takes responsibility for damages resulting from an error or negligence.
8. How Experienced Are You?
If a locksmith company has been in the industry for years, it goes to show their services have been satisfactory. Besides, a locksmith gains significant experience and skills over the years. Working with such a locksmith assures you of quality services.
Ask a locksmith the number of years the company has been in operation. You can go further and inquire more about achievements over that period. The information will give you an idea of the person you're about to hire.
However, don't over-obsess over experience. Some relatively new locksmiths have the skills and competence to address your problem. You should check out a set of factors to make an informed decision.
Ask a Locksmith Questions That'll Increase Your Confidence in Their Services
Contracting a locksmith is not an everyday affair. You need to ask a locksmith questions that enable you to know their level of skills, experience, and commitment. If a locksmith is unwilling to address your questions and concerns, that's already a red flag.
Work with qualified locksmiths for an unbeatable experience. With the sensitive nature of lock security, vetting locksmiths should be a priority.
Do you need a licensed locksmith in Miami, Florida? Look no further. Contact us today for an exceptional deal.
© 2014-2023 24LocksmithMiami.com
– All rights reserved. –
Content on website may not be re-used without written consent from 1 Response Locksmith in Miami, Florida.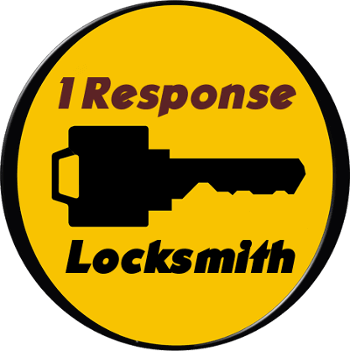 Monday-Sunday: Open 24 Hours
24/7 Emergency Services Always Available
Miami-Dade Florida Licensed Locksmith
Locksmith License #LK01080
We are happy to provide locksmith services to Miami, FL and the surrounding areas of Miami Dade County.