Contact Us Anytime 24/7
Our Locksmiths Are Ready to Help!
Lock your keys in the car and need to be at work in an hour? Are you locked out of the house or your apartment? What can be more frustrating than being locked out of your car in the rain? NOTHING! 1 Response Locksmith understands that when our clients need locksmith service, they need it right now, not tomorrow.
Lockouts happen when you least expect them. This is a primary reason our company provides 24/7 Emergency response anywhere in the Miami-Dade area 365 days a year.
If you need to get into your car or home, or you need to keep someone out of your car or home call 1 Response Locksmith first and you will have a technician by your side in no time.
Miami-Dade Florida Licensed Locksmith
FL Locksmith License #LK01080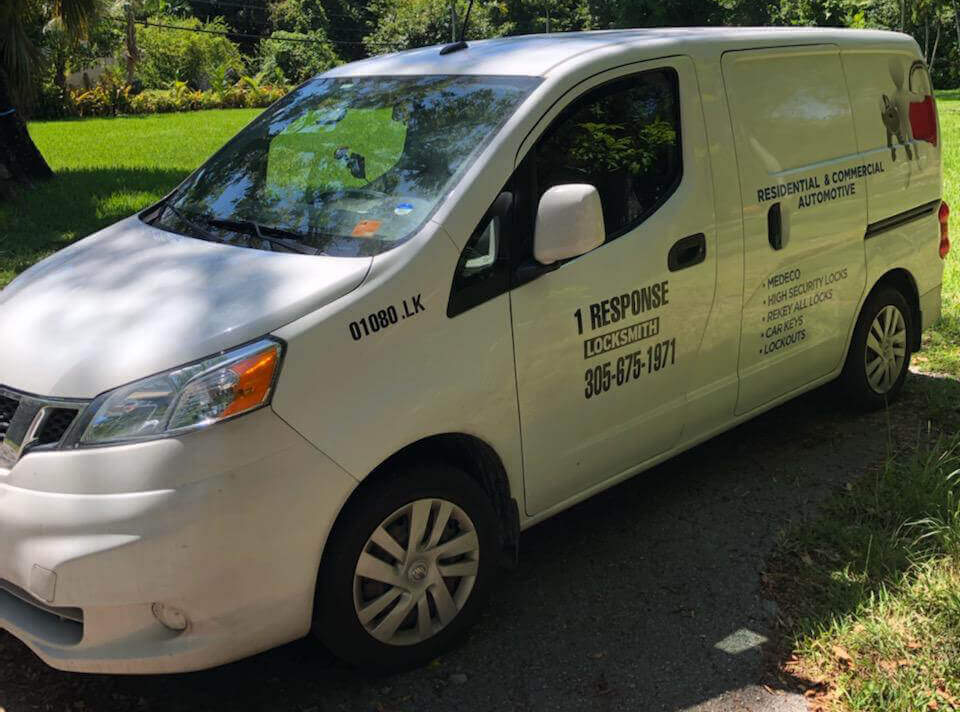 1 Response Locksmith Miami – The fastest responding and most trusted Locksmiths in Miami, Florida. See some of why Miami-Dade residents call us anytime they need a locksmith they can count on:
Home, Business, or Auto Lockouts
Fast 24/7 Mobile Locksmith Service
Locally Owned & Family Operated Company
15+ Years Miami Locksmith Experience
Most Affordable Locksmiths in Miami
Fully Licensed Miami Locksmith
We accept All Major Credit Cards
Experienced & Affordable Miami Locksmith Installation, Repair & Security Company
The 1 Response Locksmith company is locally owned, family operated, and we live here too which allows us to better understand the variety of specific lock and security needs of our neighbors in the region.
Our professional locksmiths in Miami are well trained, experienced and have great knowledge of all lock systems. All 1 Response Locksmith trucks are fully stocked and GPS dispatched for the most effective, fastest service available. So we ask that you please give us a try when you next find yourself in need of locksmith services and know you are in great hands with 1 Response Locksmith in Miami.
Whether you are in need of Residential, Automotive, or Commercial Locksmiths in Miami-Dade area, we are standing by for your call. Give us a call today and experience the 1 Response Locksmith difference first hand.
Hours of Operation
Monday : Open 24 Hours
Tuesday : Open 24 Hours
Wednesday : Open 24 Hours
Thursday : Open 24 Hours
Friday : Open 24 Hours
Saturday : Open 24 Hours
Sunday : Open 24 Hours
"Your Experts in Residential, Commercial & Automotive Locksmith Services!"
Asking If There is a Locksmith Near Me?
1 Response is a 24 hour locksmith available anywhere in Miami-Dade County.
1 Response Locksmith is Miami's leading Residential, Automotive, and Commercial Locksmith installation and repair contractor. We provide you with safe, reliable, clean and licensed professionals that get the job done right the first time out.
We proudly serve all of the greater Miami-Dade area. Including Downtown Miami and the communities of Miami Beach, Coral Gables, Kendall, Cutler Bay, Brickell, Doral, Coconut Grove, South Miami, Key Biscayne, Homestead and all the surrounding areas.
Hollywood Locksmith
Brickell Locksmith
Aventura Locksmith
North Miami Locksmith
Miami Shores Locksmith
Miami Gardens Locksmith
Downtown Miami Locksmith
Hialeah Locksmith
North Bay Village Locksmith
Surfside Locksmith
North Miami Beach Locksmith
Sunny Isles Locksmith
Edgewater Locksmith
Key Biscayne Locksmith
South Miami Locksmith
West Miami Locksmith
Wynwood Locksmith
Pinecrest Locksmith
© 2014-2023 24LocksmithMiami.com
– All rights reserved. –
Content on website may not be re-used without written consent from 1 Response Locksmith in Miami, Florida.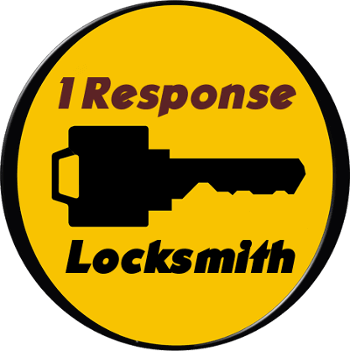 Monday-Sunday: Open 24 Hours
24/7 Emergency Services Always Available
Miami-Dade Florida Licensed Locksmith
Locksmith License #LK01080
We are happy to provide locksmith services to Miami, FL and the surrounding areas of Miami Dade County.