Along with your doors, your home's locks are the first line of defense against intruders. Selecting and installing the right locks will enhance your home security. That's critical for your family's safety and comfort.
Call 1 Response Locksmith at (305) 675-1971. We install and service locks of all sorts. Talk with us about upgrading your current lock setup.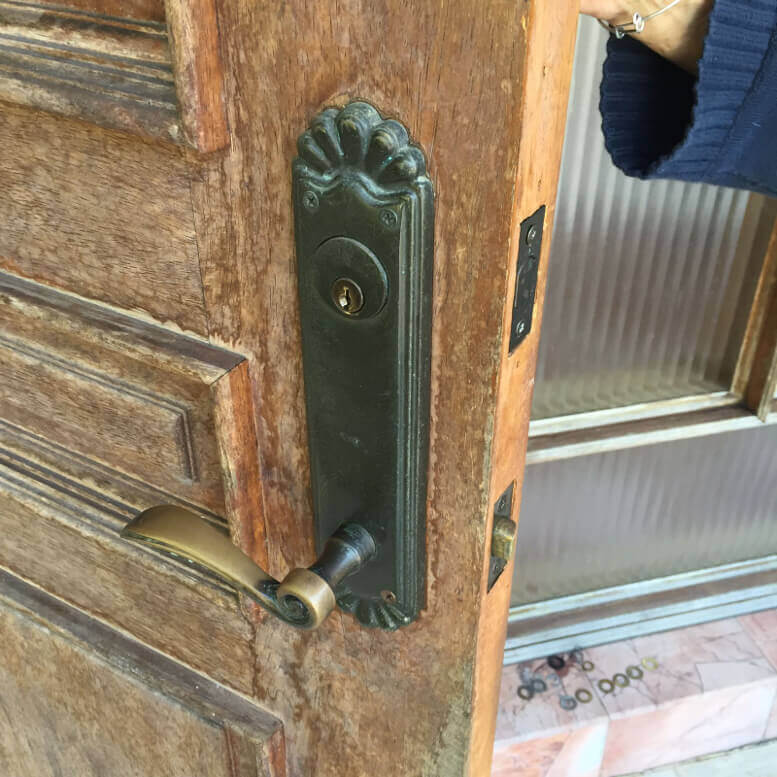 If you're moving into a new home, it's the perfect time to change the locks. That way, you'll know who has keys to your home. You don't want a stray key to compromise your family's security in your new home.
Why trust 1 Response Locksmith with your lock installation? We've been in the business over 15 years. Our team of experienced locksmiths are fully trained and qualified to install and service almost any type of lock you might have. Our company is fully licensed and insured to work in the state of Florida (#LK01080).
We focus on getting the job done on time, every time. Let us show why we are called Miami's Fastest Locksmith.
Professional Lock Installation Service
1 Response Locksmith is a full-service locksmith company. We have the tools, equipment, and expertise to install and service your home's locks. Whether you want to fix a broken lock or update the set, we can help. We can handle any lock you have around your home or garage.
Front entry
Rear entry
Windows
Garage
Interior doors
Mailbox
Safe
Patio & Gate Locks
Lock boxes
File cabinets
Our technicians can change old lock sets for new ones. If you are installing new doors, we can drill and install new lock or lever sets when you're ready. Don't go to sleep without a lock on the door.
Do you need to secure a room in your home? Call us. We can install a deadbolt on just about any door you have. We also offer keyless entry locks for easier, yet secure, access.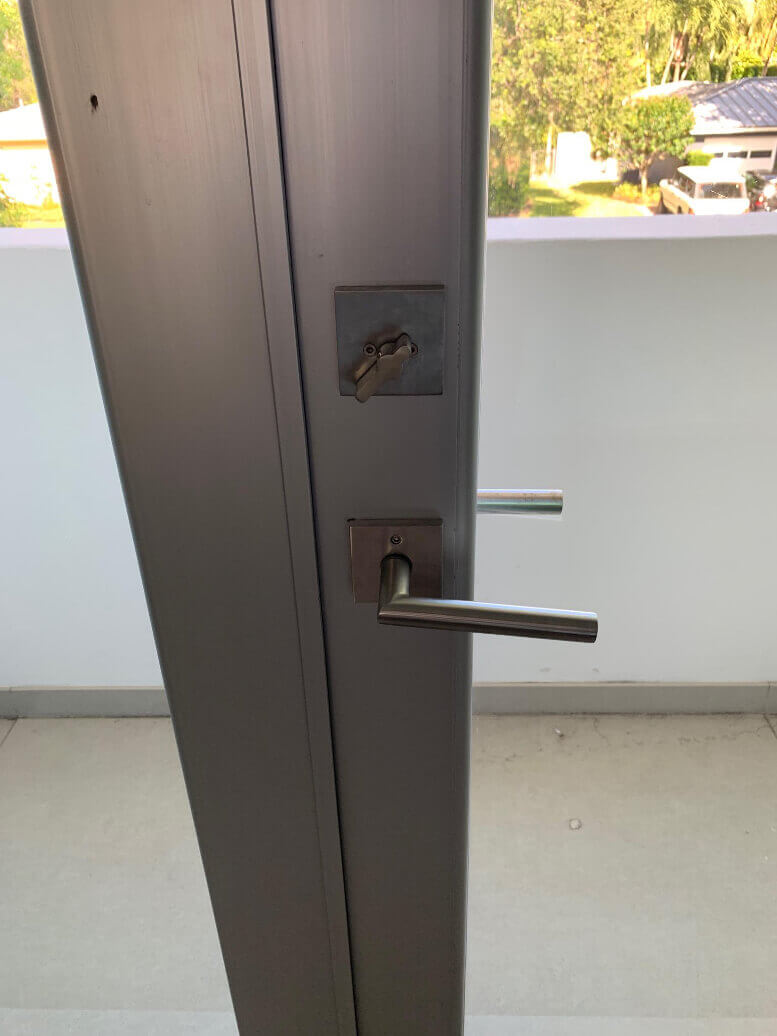 Our locksmiths can also secure other parts of your home, including chests, desks, sheds, and safes.
High-Quality Locks We Carry and Service
Your locks and door hardware are what secure your doors against people who don't belong inside your home. Selecting the right lock is critical for keeping your home and family safe. With so many locks types available, it can be challenging to find the best solution for your home.
That's where the expertise of a locksmith becomes invaluable. We can recommend the best category of lock (knob locks, lever-handle locks, deadbolt locks and keyless entry pads) for your situation, based on your needs, budget, and the physical situation.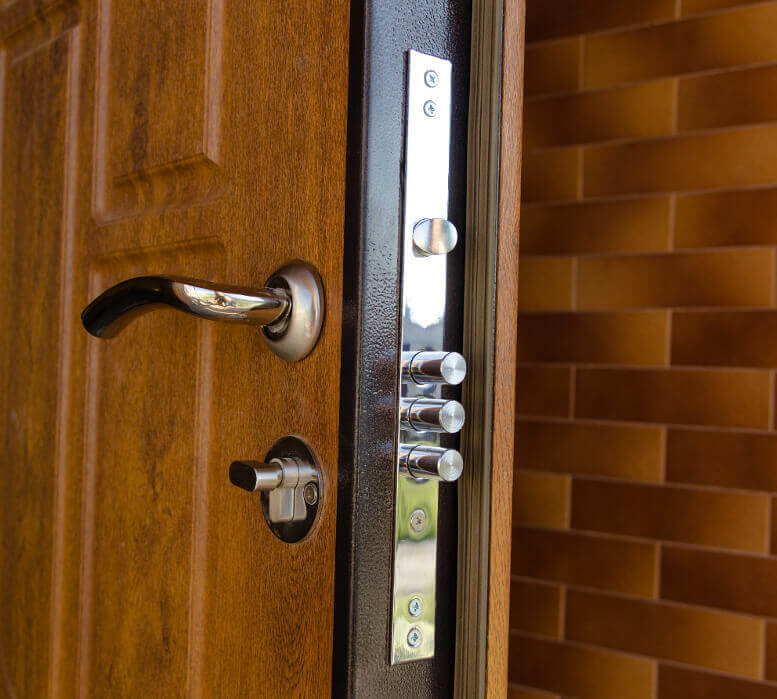 We carry a full line of lock hardware to upgrade your current security. Some of which includes:
Deadbolts (How to Choose the Best Deadbolt)
Deadlocks
Door knobs
Panic devices
High security locks
Storm/security door locks
Keyless entry locks
Garage keypads
Mailbox/File cabinet locks
High security locks such as Medeco locks, are more secure than regular deadbolts and locks. The design of high security locks make them harder to pick and resistant to bump keys. If you want a simple upgrade that helps keep your home safer, upgrading to high security locks is the answer.
New Lock Installation
It might sound easy to run to the hardware store and pick up a new lock. Then, go home and install it. However, it might not be so easy. Older homes have locks from a time when standardization wasn't so common. So, a standard lock set you pick up today may not fit your current door holes and mortises.
Plus, the lock needs to be installed properly to keep your home safe. If you install a lock set incorrectly, it may not lock completely. This leaves your home vulnerable to intruders.
If you want to change the locks on your home, call 1 Response Locksmith. We are happy to install and setup any locks you want. Our company carries a full line of locks, deadbolts, and lever sets to fit most doors. In addition we can also order specialty locks, such as biometric locks, to fit your home's needs.
We take pride in helping you keep your home safe and secure. That's why we keep updated on the latest lock-related technology. All of our techs are qualified to work on antique lock sets on historic homes as well as smart key technology on the most modern homes.
Upgrade Your Home's Locks and Security
Criminals are always learning new ways to get past home locks and deadbolts. Lock picking remains an old favorite. But, these days it's joined by bump keys and drilling locks.
To keep your home as safe as possible, you need to upgrade your home's locks every so often. Whether an interior lock or bump proof, pick resistant and drill resistant High Security Medeco Locks, we are here to help.
Give us a call. We will come out and assess your current lock technology. Then, we talk with you about your security needs. At that point, we will make recommendations on how to upgrade your locks. With our inventory of lock products and our expertise, we can upgrade your home's first line of defense against intruders.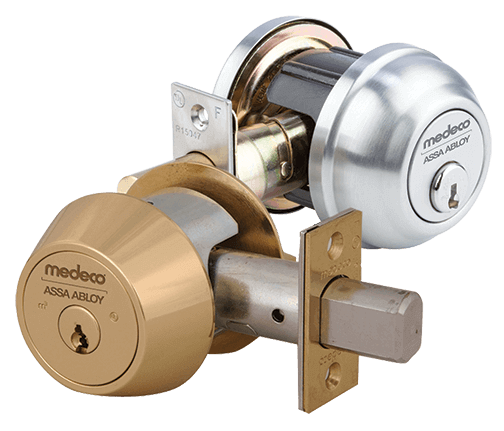 When you need lock installation service, you need to hire a professional locksmith to do the work. That way the work gets done to industry standards, using the highest quality methods and technology. Our trucks are fully stocked with a range of lock products, along with tools and equipment to make installation quick and easy.
When you are in need of a new door lock installation, don't just install 'ANY' lock, contact 1 Response Locksmith at (305) 675-1971.
Asking If There is a Locksmith Near Me?
1 Response is a 24 hour locksmith available anywhere in Miami-Dade County.
1 Response Locksmith is Miami's leading Residential, Automotive, and Commercial Locksmith installation and repair contractor. We provide you with safe, reliable, clean and licensed professionals that get the job done right the first time out.
We proudly serve all of the greater Miami-Dade area. Including Downtown Miami and the communities of Miami Beach, Coral Gables, Kendall, Cutler Bay, Brickell, Doral, Coconut Grove, South Miami, Key Biscayne, Homestead and all the surrounding areas.
Hollywood Locksmith
Brickell Locksmith
Aventura Locksmith
North Miami Locksmith
Miami Shores Locksmith
Miami Gardens Locksmith
Downtown Miami Locksmith
Hialeah Locksmith
North Bay Village Locksmith
Surfside Locksmith
North Miami Beach Locksmith
Sunny Isles Locksmith
Edgewater Locksmith
Key Biscayne Locksmith
South Miami Locksmith
West Miami Locksmith
Wynwood Locksmith
Pinecrest Locksmith
© 2014-2023 24LocksmithMiami.com
– All rights reserved. –
Content on website may not be re-used without written consent from 1 Response Locksmith in Miami, Florida.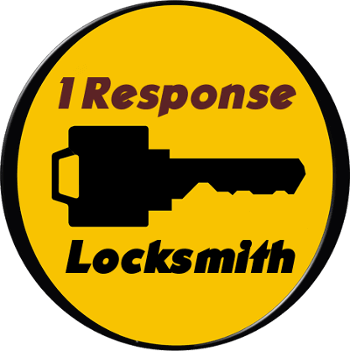 Monday-Sunday: Open 24 Hours
24/7 Emergency Services Always Available
Miami-Dade Florida Licensed Locksmith
Locksmith License #LK01080
We are happy to provide locksmith services to Miami, FL and the surrounding areas of Miami Dade County.