1 Response Locksmith Blog
Security & Locksmith Articles from Miami, FL
Outdated Is Unsafe: Why Your Business Needs a Key Code Lock Instead of a Mechanical Lock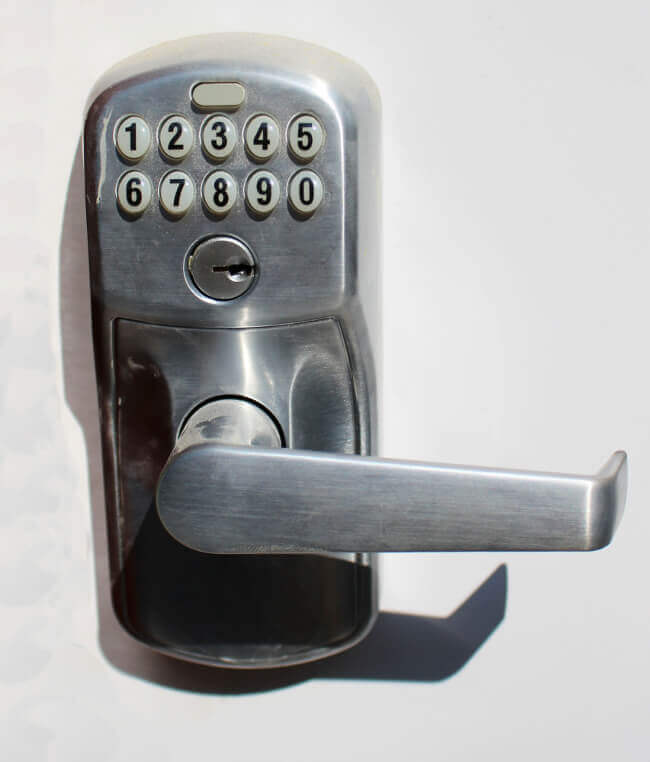 Did you know that Florida had over twice as many break-ins as New Hampshire and New York State in 2019?
While Florida and Miami may by no means be the worst offenders for break-ins, they still happen frequently. A thief can enter at any time, whether night or day. This can often leave home and business owners struggling to recover from financial and equipment losses.
In the past, people would put their trust in traditional locks. However, now more and more people are choosing key code lock technology.
What are its advantages? Why should you choose a key code lock over a traditional lock? Read on to find out.
1. No Keys
Keycode Locks are the most convenient form of lock. You no longer have to search for your keys in your bag when you return home late at night. You do not have to worry about key duplication for guests and family members staying at your house.
When you leave the house in the morning, you can close the door behind you and not have to think later whether you remembered to lock the door or not. Have you ever left the house and realized that the key on the inside of the door lock is preventing you from entering? This will not happen when you install a key code door lock
When you return home, simply punch in your key code number, which after a few entries will be unforgettable, and enter without fumbling for keys.
2. Locking and Unlocking Schedules
The ability to control, or schedule, access to a room or building is a key feature of many types of key code locks. For example, business owners can schedule entry time to a room for 08:00-20:00. After this time any workers in the building will not be able to enter this particular room. Not possible with traditional locks.
As a result, homeowners can be sure that all doors are locked and sealed at night. They can sleep tight knowing that during scheduled times, even a person who knows the key code cannot enter the building. This gives the ultimate peace of mind and good nights rest.
3. Increased Security
There are many varieties of locks for different purposes. Traditional locks, fingerprint locks amongst others. However, in the final analysis, the most valuable lock is the lock that provides the most security.
Key code locks can give such an assurance. While older style locks may be susceptible to the usage of bump keys and lock bumping, key code locks are not. In a world where any young person can learn to pick locks for fun, the key code provides an unpickable lock.
4. Child Safety
Key code locks remove the need for your children to carry a key with them to and from school. Younger children are not forced to carry a precious key that they are afraid to drop or lose in the school playground.
Crucially, older children are not locked out of their home should they come home at an expected time, or when their parents are not at home. In all cases, key code locks mean that both adults and children cannot be locked out of your home at all.
Do your children exhibit a tendency to open doors and explore the big wide world? in this case, you could install a double-sided code key lock. This means that a child will need to be able to reach up and input a code if they want to leave the house. This can give peace of mind to parents of active children.
5. Longevity
Traditional locks, by their very design, are subject to greater wear and tear than key code locks. Why so? Years of keys thrust into locks by rushing parents and children and foreign material pushed into the barrel of the lock along with the key can wear locks out over time. Think too of the damage a worn or damaged key can do to a lock.
A key code lock will not suffer from this same stress. They are remarkably durable because they have a simpler interface. Simply pressing the keys is enough to open the door. Since no action is required to lock the door after you the lock is spared this action.
6. New Generation Locks
There are new lock technologies emerging all the time. This includes the E-Lock, or Smart Lock, series. The lock is opened by a traditional key code. However, it is also controllable from an application on a mobile device. This means that you can open the door from wherever you may be in the house. Alternatively, you can open the door as you approach it.
Other new-generation smart locks allow you to access them by means of IoT devices such as Alexa from Amazon. These new features make getting a key code door lock just common sense.
Key Code Lock Security and Much More
Ensuring that you safely lock your home and business premises is a priority for every owner. However, equally important is giving access to those who need to enter. A key code lock can help you to do this more safely than any traditional lock.
If you are interested in upgrading the physical security of your premises, we are here to help. We leverage our years of experience in the security industry to provide comprehensive services to our clients.
Why not contact us to learn what is the best and most effective locking security system for your home.
© 2014-2023 24LocksmithMiami.com
– All rights reserved. –
Content on website may not be re-used without written consent from 1 Response Locksmith in Miami, Florida.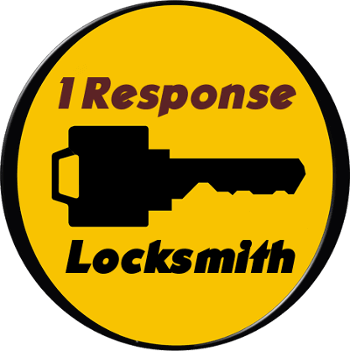 Monday-Sunday: Open 24 Hours
24/7 Emergency Services Always Available
Miami-Dade Florida Licensed Locksmith
Locksmith License #LK01080
We are happy to provide locksmith services to Miami, FL and the surrounding areas of Miami Dade County.