1 Response Locksmith Blog
Security & Locksmith Articles from Miami, FL
7 Key Questions You Should Ask Before Hiring a Locksmith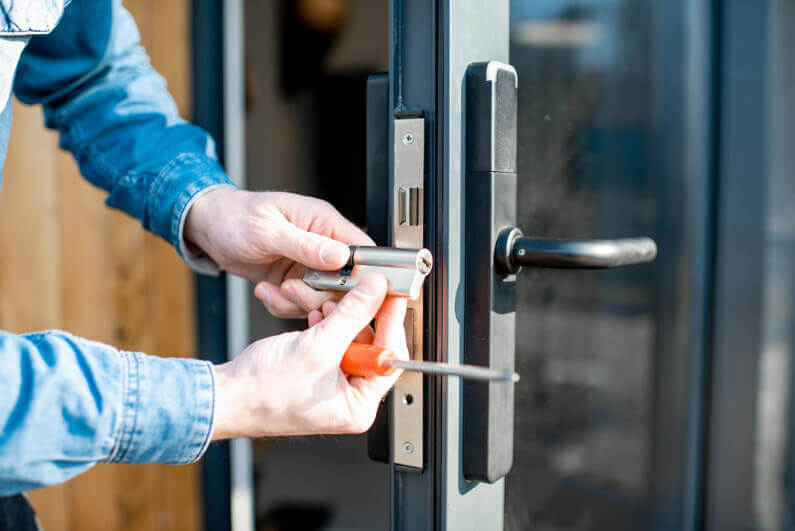 You would think that in a day and age where electronic keys and smart locks are so prevalent, that people would rarely lock themselves out of their cars and homes. Turns out that isn't the case. Blame it on being distracted, careless, or clumsy, whatever the reason, having a good locksmith on hand is never a bad idea.
And locksmiths aren't just handy when it comes to locking yourself out of your car. A reliable locksmith makes duplicates of your keys, can rekey all your locks to one key, or sets you up with new locks and doorknobs in your home. They also and install security devices, disassemble mechanical and electrical locking devices, and more.
But before you go about hiring a locksmith, there are some questions you should ask to make sure you're choosing the right one. Let's take a look:
Before Hiring a Locksmith, Ask For Proof of Insurance
There are some states that don't require locksmiths to be licensed and insured in order to provide their services. If you live in a state that requires proper licensing and insurance, however, then asking for proof of such is important. You'll feel more comfortable hiring a locksmith that can ensure their work if something goes wrong and your property is damaged in the process.
Ask About Their Skills
There are lots of locksmith technicians to choose from, so how can you narrow your options down and pick the right one? Start by asking them what kind of skills and specialties they offer. If you're looking for someone to help you get into your locked car, for example, you want to hire an experienced auto locksmith.
A good auto locksmith can assist you with replacing your lost or broken keys, unlocking your car door, transponder key problems, and more. Make sure you hire someone who can handle your specific situation.
Do They Offer a Warranty?
You want to hire a locksmith that can stand behind their work, so finding one that offers a warranty is important. Steer clear of warranties that don't cover at least 30 days.
A good locksmith will use the warranty period to keep tabs on their work and make sure new problems haven't come up in the meantime. They will guarantee the quality of their work and make sure that you, as the customer, are satisfied with the results.
Ask About Rates
One of the biggest reasons that people go with one locksmith over another is based on rates. Don't forget to ask for a quote before you choose your technician.
Keep in mind that some locksmiths charge hourly rates and others charge based on the difficulty of the locksmith task at hand. Make sure you also ask about any "hidden" charges or additional fees.
Do They Offer Emergency Services?
Anyone who has locked themselves out of their home or car wants to find a locksmith to get them back in as quickly as possible. These situations often occur when you're already late for work or have to pick your kids up from school, so time is of the essence.
Look for a locksmith that handles emergency situations around the clock. If you're stranded somewhere at 2 a.m., you want someone who can come to your aid immediately.
Are They Certified?
Asking a locksmith about their certifications will help you determine if they've undergone professional training. You want someone with the right skills to do the job well, and locksmiths that are certified are more likely to be good at what they do than those who aren't.
Some locksmiths-in-training undergo classroom classes to learn their skills while others take courses via training videos online or through the mail.
And while the certification shows a level of professionalism and dedication, it's also the years of experience that make a big difference in a locksmith's ability to get the job done.
If you have a simple job to do, someone with less experience should do just fine. More complicated locks will likely require someone with more experience.
Have They Undergone a Background Check?
Many states now require locksmiths to undergo state-regulated background checks before they can offer their services legally.
Since locksmiths possess a skill set that allows them to enter buildings or vehicles that the average person can't access without a key, a background check will help determine if they are a trustworthy person or not.
Of course, there's no guarantee of anyone's trustworthiness, but hiring a locksmith that has undergone a background check shows that they have nothing to hide.
You can also ask if they are a member of the "Associated Locksmiths of America", a professional organization that requires background checks of all its members.
Members of the organization pride themselves on their ethics and professionalism. If they happen to be a member of the "Associated Locksmiths of America", they're part of a team of nationwide locksmiths that take their job seriously.
Look No Further
Now that you know some of the questions to ask before hiring a locksmith, you might be wondering how you're going to find someone that checks all the boxes and is still able to offer affordable services.
Well look no further, because with "1 Response Locksmith", we've got you covered. Offering around the clock service to our Miami based clients, we take care of commercial, residential, and automotive locks.
With over 10 years of experience, we're licensed and insured and provide the lowest prices within the Miami-Dade area.
So if you get locked out, or need new locks installed on your residential or commercial property, don't hesitate to contact us at any time!
© 2014-2023 24LocksmithMiami.com
– All rights reserved. –
Content on website may not be re-used without written consent from 1 Response Locksmith in Miami, Florida.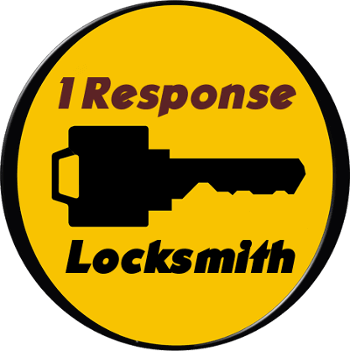 Monday-Sunday: Open 24 Hours
24/7 Emergency Services Always Available
Miami-Dade Florida Licensed Locksmith
Locksmith License #LK01080
We are happy to provide locksmith services to Miami, FL and the surrounding areas of Miami Dade County.