1 Response Locksmith Blog
Security & Locksmith Articles from Miami, FL
Child or Keys Locked in Your Car? How to Handle an Emergency Lock Out Situation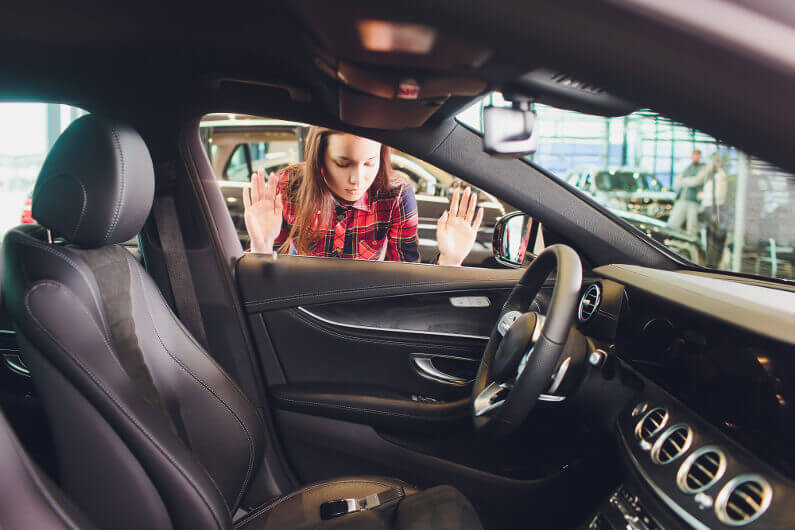 There's nothing worse than the sinking feeling in the pit of your stomach as soon as you realize you've locked your keys in the car. What's even worse is when your child or your pet is still in the vehicle with the keys.
Small children may still be in a harness and unable to get themselves out, and pets can't help either. If you're in a bind and texting your spouse, "Help! Keys locked in car!", there are some things you can do.
Try these tips when you're in a frustrating lockout situation.
Check the Time
The very first step is to check and see what time it is. If you have a pet or a child locked in the car, you need to keep track of how long they've been in the vehicle. The longer they're stuck, the more dangerous it is for them.
For everyone's safety, check the time right away when they get locked in to establish a timeline.
Call 9-1-1
Call emergency services as soon as you lock the doors. They'll ask you a lot of questions to assess how dangerous the situation is. Here are some things they'll want to know:
Is the car running?
How long ago did you lock them in?
Where are you?
Depending on how long the child has been in the vehicle, the police or fire department may recommend breaking a window. It's more important to get the child or pet out safely before it gets too hot or cold inside than it is to worry about damage to your car. Keep this in mind when you call.
As you wait for emergency services, keep looking for your key if it's lost. You may have only misplaced it, and it could be at the bottom of your bag. It's better to get the car unlocked by yourself and have the police show up without being needed than to discover the key was there all along and you couldn't be bothered to look for it.
Emergency personnel will be able to determine if your child needs medical care after the car gets unlocked. Let them give your child an exam to determine if they need to call paramedics, who can provide emergency care if needed.
Call a Locksmith
Your next call should be to an experienced locksmith. If they can show up at the same time as the police, they may be able to help you avoid having to break a window to get in. They'll have better skills than the police officers to help you unlock the vehicle quickly.
A locksmith can also help you get copies of your car keys so that you can avoid situations like this in the future. They'll let you know an estimate ahead of time, as well as talk you through the process. Some car key copies made at other places won't do anything except unlock the car (they won't work in the ignition), so it's best to trust the professionals.
Calm Down
It doesn't do anyone any good if you're freaking out. Having a panic attack in the parking lot means you're not thinking clearly, and you won't be available to answer questions when the help arrives.
Your child also wants to know that everything is okay. It's hard to hear through the car windows, so they'll only be able to watch you. If they can tell you're not doing well, it may trigger their own freak-out episode.
Try to keep a smile on your face and be encouraging to your child. Take deep breaths to calm yourself down, and play little games with your child like peekaboo while you wait for help. Keeping them laughing will take their mind off the fact that they're alone and getting hotter (or colder, if it's winter).
Cover Windows
If you can get help from anyone nearby, borrow blankets to cover the car windows if it's hot outside. The inside of a vehicle heats up faster than you'd think, so keep the sun out can help a lot. Towels can work for this, too.
Anything that will protect the car from the sun will work. Make sure to let your child know what you're doing as best you can, so they don't get scared. It will get dark in the car, and they may not understand what's happening.
Hide a Key: Avoid the "Keys Locked in Car" Scenario Next Time
While you don't want to hide a key anywhere obvious on the vehicle in case thieves know what to look for, it's a good idea to have a spare key somewhere.
Whether you keep it in a never-used pocket of your purse and pretend it's not there, or give a spare key to a neighbor, having a backup plan is important. Someone who will come and unlock the car for you in case you ever have another emergency is a good choice.
You can also keep a spare at home, if someone has a key to your house who could go get the spare and bring it to you in an emergency. There are all kinds of ways to help avoid the situation again. While you may feel sheepish, try to be clear-headed as you work out a plan for next time.
Your locksmith can perform other services than just unlocking your car. They can suggest ideas for where to keep a spare key or how to avoid getting locked out again. Ask for their help to formulate a plan.
Stay Safe
Even though you feel like an idiot when you have a "keys locked in car" scenario, you'll get through it.
Try not to let emotions get in the way as you contact emergency personnel and locksmith professionals to help. They'll be kind and walk you through what to do, as well as give clear-headed advice about how to keep your loved ones the safest.
For help unlocking a car, contact us today.
© 2014-2023 24LocksmithMiami.com
– All rights reserved. –
Content on website may not be re-used without written consent from 1 Response Locksmith in Miami, Florida.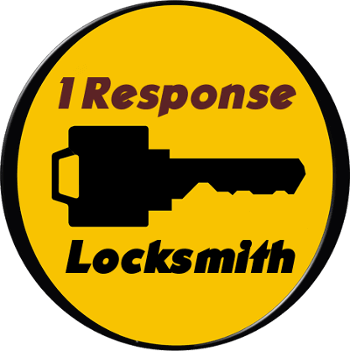 Monday-Sunday: Open 24 Hours
24/7 Emergency Services Always Available
Miami-Dade Florida Licensed Locksmith
Locksmith License #LK01080
We are happy to provide locksmith services to Miami, FL and the surrounding areas of Miami Dade County.