Want to change the locks on your home without breaking the budget? Rekeying is the answer. Instead of buying a new lock, you just have the locks reconfigured to accept a new key. This renders the old keys unusable.
To save a bundle by rekeying your locks instead of changing the locks, call 1 Response Locksmith at 305-675-1971.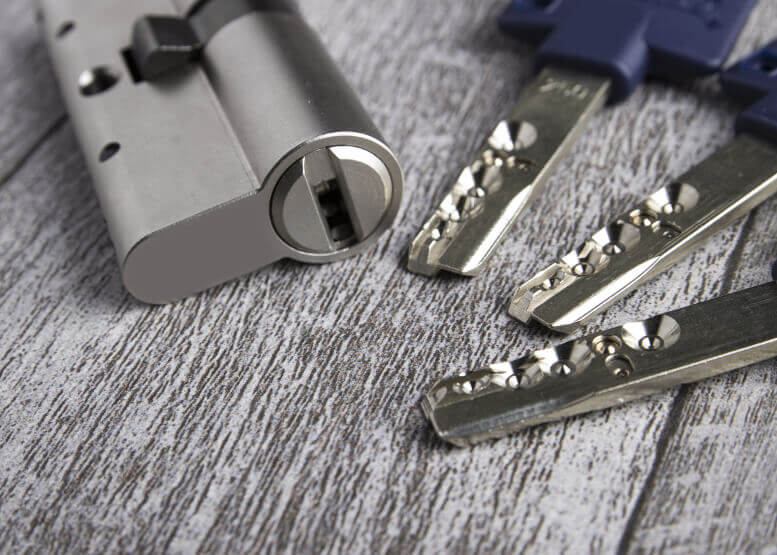 We are the 24/7 locksmith that you can trust. 1 Response Locksmith is fully licensed (#LK01080) locksmith company qualified to work in the state of Florida. We are family owned and operated. Our master locksmiths bring over 15 years of experience to every job.
Our team drive trucks that are clearly marked, so there's no doubt that we are who we are. Those trucks are fully stocked with the tools, equipment, and inventory to handle any lock-related needs you have.
Let us show you why we are Miami's Fastest Locksmith by calling us when you need to rekey locks in your home.
REASONS TO REKEY
Most of our customers who want to rekey their homes have a reason. Here are a list of the more common ones:
Someone breaks in. Even if they didn't touch the door, you need to make sure they didn't copy any spare keys you have.
You don't trust the people who might have keys. It might have given a key to a housekeeper or plumber. You don't know if they made a spare before returning it.
You just broke up with someone. If you gave a key to your ex, rekeying the locks ensures you stay safe.
Your roommate moved out. You don't know if the roommate has a spare copy or even gave a key to someone else.
The locks are falling apart. Many times, you don't have to replace an entire lock. Just getting new internal components can do the trick.
You bought a new house. You don't know who could have a key. Rekeying is the affordable alternative to completely changing the lock hardware.
You lost your keys. It happens. Keep your family, home, and belongings safe from whomever finds your keys.
You don't feel safe. If you worry about someone getting through your current locks, rekeying is one way to feel safer.
No matter why you want to lock rekeying, we are here to help. Give us a call 24/7 to get the job done quickly and professionally.
REKEY OR CHANGE LOCKS
When someone says "change the locks," it can actually mean one of two things: rekey or change the locks.
It could mean changing the entire lock set. That includes knobs, deadbolts, levers, and more. This is the more expensive option. It's a good choice if your locks are old or falling apart. To help you decide see our blog post on Replacing vs Rekeying.
It could also mean changing the pin settings in your current lock. A mechanical lock has a series of pins inside that conform to a given pattern. Insert a key with the right pattern and the door unlocks.
Rekeying involves changing the pin and key pattern. You get a new set of keys and your old keys will no longer work. A lock rekey service is a cost-effective alternative to completely changing the lock hardware.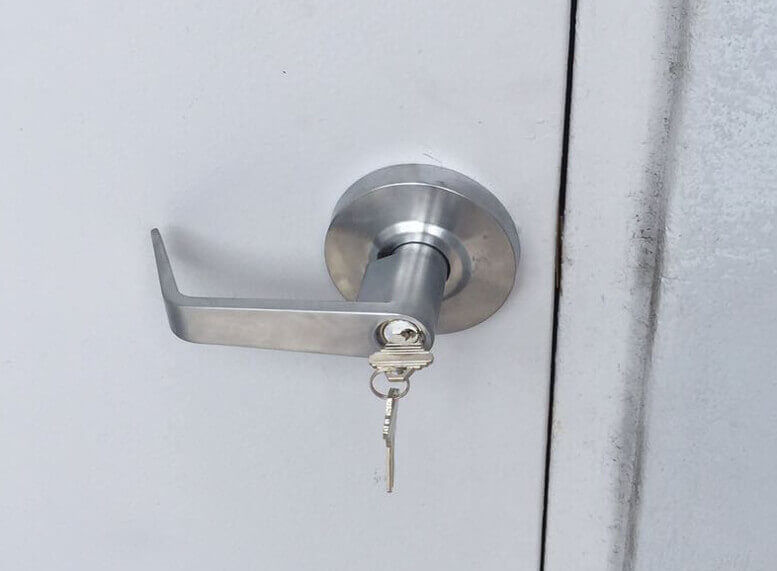 The choice between changing the locks entirely or just rekeying comes down to your priorities.
Changing the hardware entirely gives you the opportunity to upgrade your home's security.
Rekeying is more affordable than changing the hardware.
Rekeying gives you the chance to have all your locks use the same key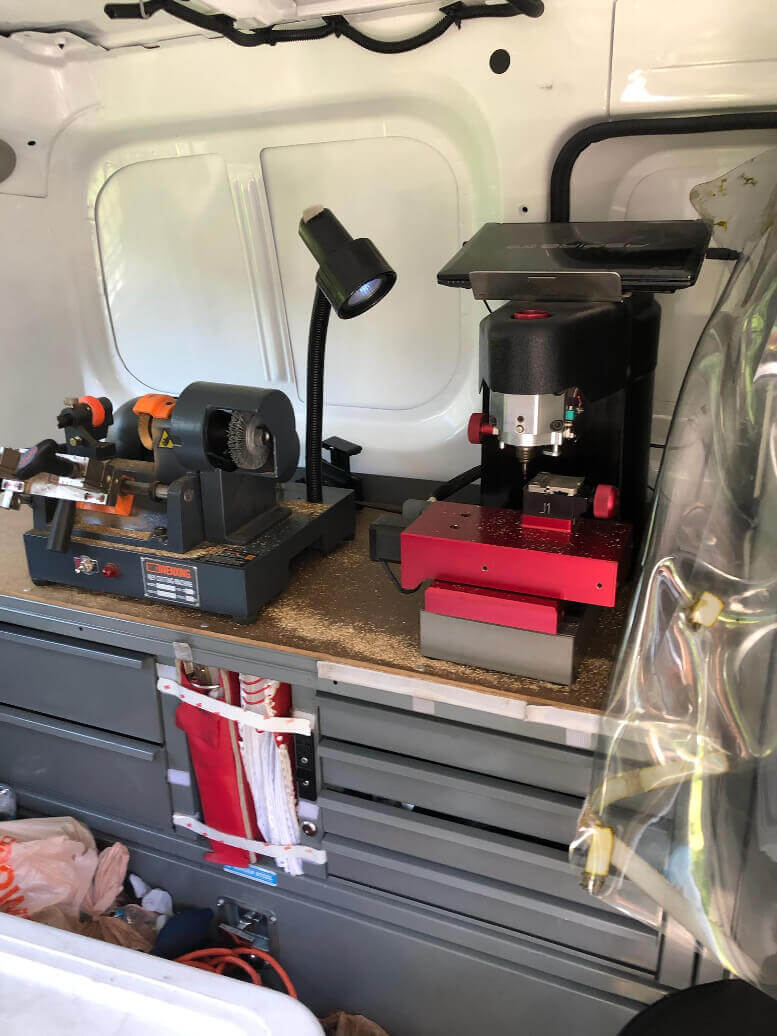 24/7 REKEYING
Most of the time, you can rekey at a time that's convenient for you. However, there are certain circumstances where you need to rekey as soon as possible.
Call 1 Response Locksmith any time of day or night. We are available on weekends and holidays as well. We will get to you as soon as possible, so you can remain safe.
Why would you need 24/7 rekeying? The reasons are varied. But, they all come down to one thing. You feel unsafe with your current locks.
It might be due to a break in, a robbery, an assault, or a domestic violence event. It doesn't matter. If you feel unsafe, it's the right time to rekey your locks. Knowing that you have the only set of keys will help you feel safer in your own home.
When you call us, just tell us you need to rekey immediately. We will be to your home as quickly as possible. Our trained locksmiths can do the job within a short time after arrival.
REKEY ANY LOCK
Most of the rekeying we do is for entry doors. However, that's not the only type of lock that we can rekey. If you have any lock you want a new key for, just give us a call.
Did you just buy an old desk that has a lock on it? We can rekey the lock and give you a new set of keys. We can do the same on mailboxes, filing cabinets, safes, and lockboxes. Just let us know the lock you need to rekey, and we can go to work.
When you need any lock related service, turn to the team here at 1 Response Locksmith. We offer a full range of services and products to help keep your home safe. We bring experience and training to every job we do. Contact us for lock rekey help or any other home locksmith services.
When you need assistance call1 Response Locksmith at (305) 675-1971 anytime day or night for emergency response.
Asking If There is a Locksmith Near Me?
1 Response is a 24 hour locksmith available anywhere in Miami-Dade County.
1 Response Locksmith is Miami's leading Residential, Automotive, and Commercial Locksmith installation and repair contractor. We provide you with safe, reliable, clean and licensed professionals that get the job done right the first time out.
We proudly serve all of the greater Miami-Dade area. Including Downtown Miami and the communities of Miami Beach, Coral Gables, Kendall, Cutler Bay, Brickell, Doral, Coconut Grove, South Miami, Key Biscayne, Homestead and all the surrounding areas.
Hollywood Locksmith
Brickell Locksmith
Aventura Locksmith
North Miami Locksmith
Miami Shores Locksmith
Miami Gardens Locksmith
Downtown Miami Locksmith
Hialeah Locksmith
North Bay Village Locksmith
Surfside Locksmith
North Miami Beach Locksmith
Sunny Isles Locksmith
Edgewater Locksmith
Key Biscayne Locksmith
South Miami Locksmith
West Miami Locksmith
Wynwood Locksmith
Pinecrest Locksmith
© 2014-2023 24LocksmithMiami.com
– All rights reserved. –
Content on website may not be re-used without written consent from 1 Response Locksmith in Miami, Florida.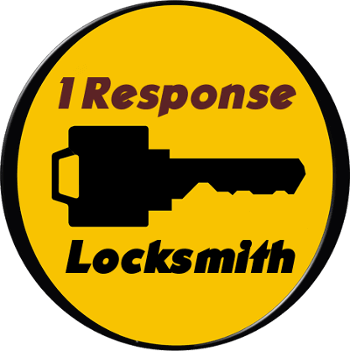 Monday-Sunday: Open 24 Hours
24/7 Emergency Services Always Available
Miami-Dade Florida Licensed Locksmith
Locksmith License #LK01080
We are happy to provide locksmith services to Miami, FL and the surrounding areas of Miami Dade County.