Residential Locksmith Services
Serving all of Miami-Dade County – 24/7 Service
Locks are the first line of defense for keeping your home safe and sound from unwanted intruders. When you need residential locksmith services, we're here to help.
Call 1 Response Locksmith at (305)675-1971. We are a full-service locksmith company, ready to help homeowners, landlords, and renters with all their lock needs. We are Miami's Fastest Locksmith, available 24/7.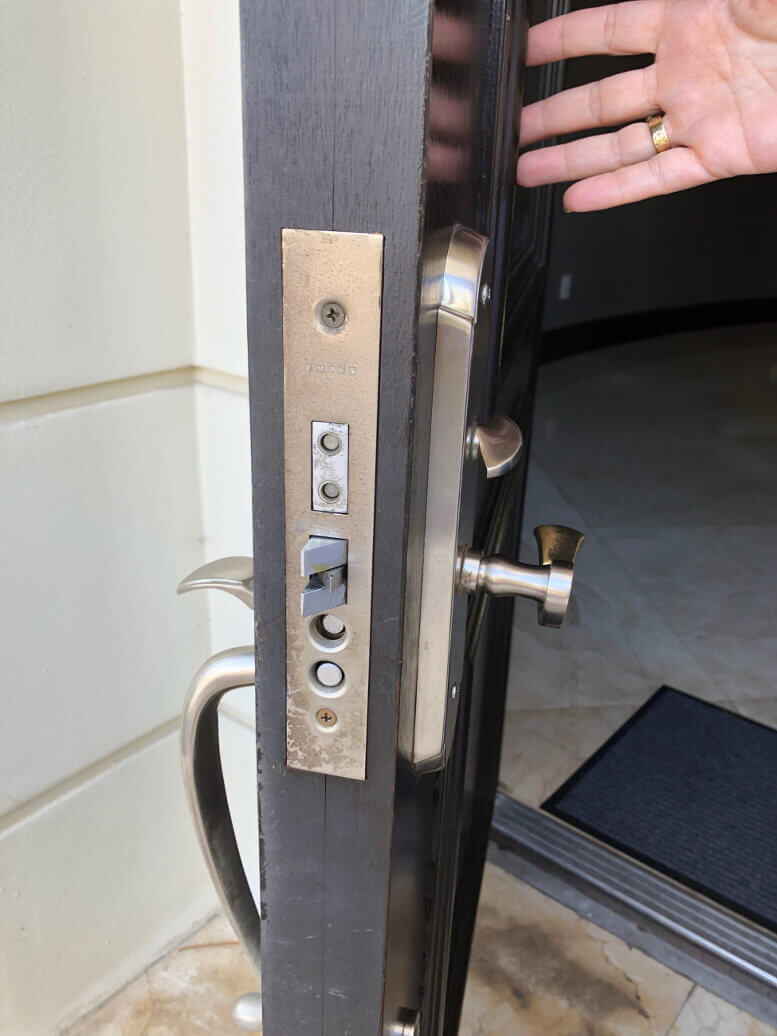 1 Response Locksmith's been serving customers for over 15 years. Our team of professional locksmiths proudly serve all of our friends and neighbors in Miami and surrounding communities. When you are searching for "locksmiths near me" anywhere around Miami-Dade, you can count on us to be the fastest response around.
We are a licensed and insured Florida Locksmith (#LK01080). Our clients love us for our quick and professional service, as well as our competitive pricing. Our base service call fee to respond 24/7 to your home is only $19. We also give complete estimates before we start to work, so you'll always know what the final price will be.
RESIDENTIAL LOCKSMITH SERVICES
Lock Repair
Magnetic Locks
Mailbox Lock Replacement
Patio Door Locks
Bump Proof Locks
High Security Locks
Electronic Deadbolts
Digital Keypad Lock
Fingerprint Locks
Safe Opening
Cabinet Locks
Keyless Entry Locks
Electronic Locks
One of the more common calls we get is for home lockout service. Sometimes, a customer has locked the keys inside the house. Other times the keys are lost, and they can't get inside the house. In any case, we are here to help.
Call us anytime 24/hours a day, 7 days a week for your lockout emergency. We always have someone on call to help any time of day or night, on weekends, and on holidays. We will get there quickly, so you don't have to worry.
The expert locksmiths at 1 Response can get you inside your home, without damaging the lock or the door. If you need new keys, our trucks carry hundreds of keys and the equipment to cut them. We also carry a full selection of lock sets, if you want to replace your existing hardware.
Besides your front door, we also offer other lockout services. Do you have a safe that you cannot get into? We offer safe opening, if you have the need. We can also help you with garage door lockouts and sliding door problems as well.
RESIDENTIAL LOCK INSTALLATION, REPAIR, AND REPLACEMENT
We are a full-service lock service. That means we can install, repair, and replace locks throughout your home.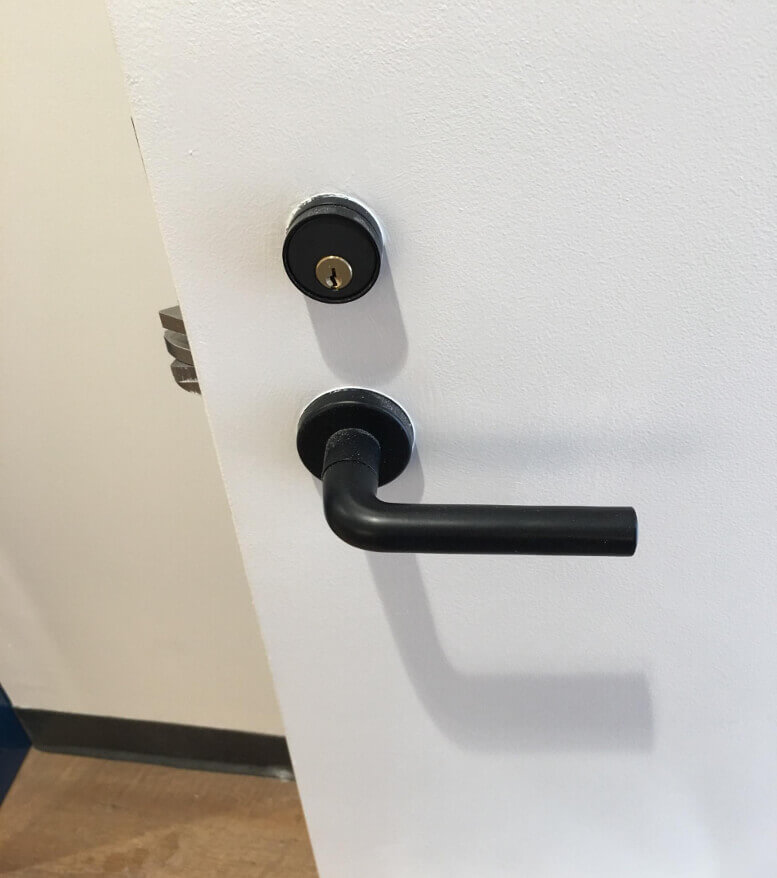 When you buy a home, it's a good time for a new lock installation. You can upgrade the locks and ensure no one has access to your home unless you authorize it. We can add locks to doors that don't already have them. We can set up a master key program if that's what you want.
In addition, our expert locksmiths can also perform lock repair services. Mechanical locks can wear down over time. We can replace the cylinder. We can also retrieve broken keys from the key slot. Don't think a broken lock has to be replaced. Let one of our trained locksmiths take a look first.
1 Response Locksmith is here to help when you need to replace your locks after a burglary. We are available 24/7 to replace the locks and to help secure your home against further intrusion.
You may be in a situation where you are thinking about rekeying your existing locks or changing them out for new ones. We can help with either situation you are in. When deciding there are several factors you should consider between replacing or rekeying locks.
If your locks are in good working order, rekeying is the cost-effective option. Rekeying involves changing the lock pins to fit a new key pattern. The old keys no longer work. You get a new set of keys that you control. It's costs a lot less to rekey an entire home than buying all new locks.
If the locks aren't in good shape, the better choice would be to change locks. There are certain situations and key reasons for having a professional locksmith change your locks. Rekeying an old lock doesn't fix its age or condition. We carry a full range of lock sets and lever sets, making it easy for you to choose the style and security level you want. We are also happy to install locks you purchase on your own.
Our lock rekey service also gives you the option of changing all your locks to fit one key. This makes it easy to keep up with which key fits which lock. One key fits them all. Plus, you can have all the locks rekeyed at the same time, so you get a new key set that you control.
UPGRADE YOUR HOME LOCKS AND SECURITY
No matter what neighborhood you live in, it's always a good idea to keep home security in mind. If you are thinking about upgrading your home security, call 1 Response Locksmith today.
We offer a wide range of home lock installation options to fit your security needs. We carry high-security locks and deadbolts from the top manufacturers. If you want something more convenient than keys, we are happy to install keyless entry locks. We can also upgrade your deadbolts with the latest options from Medeco.
Door locks aren't the only locks we carry for our residential customers. We can install, repair, and replace for other locks around the home. Ask about our mailbox lock replacement or patio door lock service. Do you need locks changed on a filing cabinet or lockbox? We can help.
If you need residential locksmith services, give us a call today. We are available 24/7 for lockouts and other emergencies. Our team is also available to help with any lock repairs, installations, or replacements. We carry a full range of high-quality lock products to fit your needs.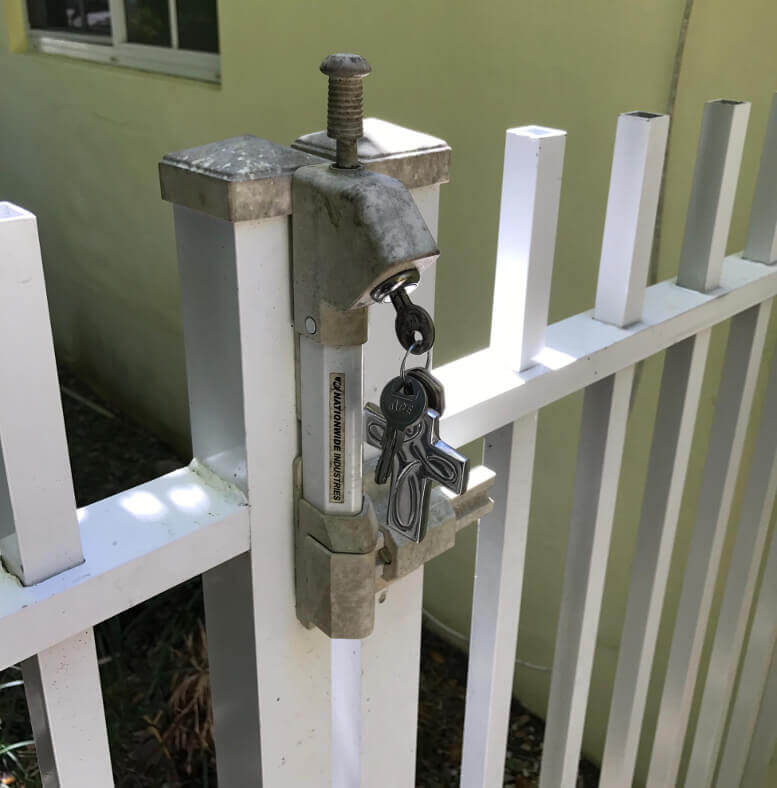 Call us at (305) 675-1971. Don't compromise when it comes to security. 1 Response Locksmith is the company you can trust.
Asking If There is a Locksmith Near Me?
1 Response is a 24 hour locksmith available anywhere in Miami-Dade County.
1 Response Locksmith is Miami's leading Residential, Automotive, and Commercial Locksmith installation and repair contractor. We provide you with safe, reliable, clean and licensed professionals that get the job done right the first time out.
We proudly serve all of the greater Miami-Dade area. Including Downtown Miami and the communities of Miami Beach, Coral Gables, Kendall, Cutler Bay, Brickell, Doral, Coconut Grove, South Miami, Key Biscayne, Homestead and all the surrounding areas.
Hollywood Locksmith
Brickell Locksmith
Aventura Locksmith
North Miami Locksmith
Miami Shores Locksmith
Miami Gardens Locksmith
Downtown Miami Locksmith
Hialeah Locksmith
North Bay Village Locksmith
Surfside Locksmith
North Miami Beach Locksmith
Sunny Isles Locksmith
Edgewater Locksmith
Key Biscayne Locksmith
South Miami Locksmith
West Miami Locksmith
Wynwood Locksmith
Pinecrest Locksmith
© 2014-2023 24LocksmithMiami.com
– All rights reserved. –
Content on website may not be re-used without written consent from 1 Response Locksmith in Miami, Florida.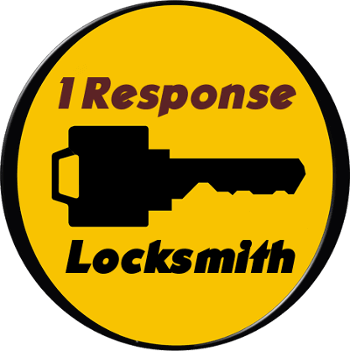 Monday-Sunday: Open 24 Hours
24/7 Emergency Services Always Available
Miami-Dade Florida Licensed Locksmith
Locksmith License #LK01080
We are happy to provide locksmith services to Miami, FL and the surrounding areas of Miami Dade County.