Commercial Locksmith Services
Serving all of Miami-Dade County – 24/7 Service
1 Response Locksmith understands just how important it is to keep your business safe and secure. Our team of trained, professional commercial locksmiths offers top quality products and service at affordable prices. We can handle commercial lockouts, rekeying, lock repair, and much more.
For immediate help please call 1 Response Locksmith today at (305) 675-1971.
We offer a full range of commercial locksmith services for businesses throughout the Miami-Dade area. It doesn't matter if your company is in Coral Gables, Kendall, or Cutler Bay. 1 Response Locksmith is here to help you any time of day or night.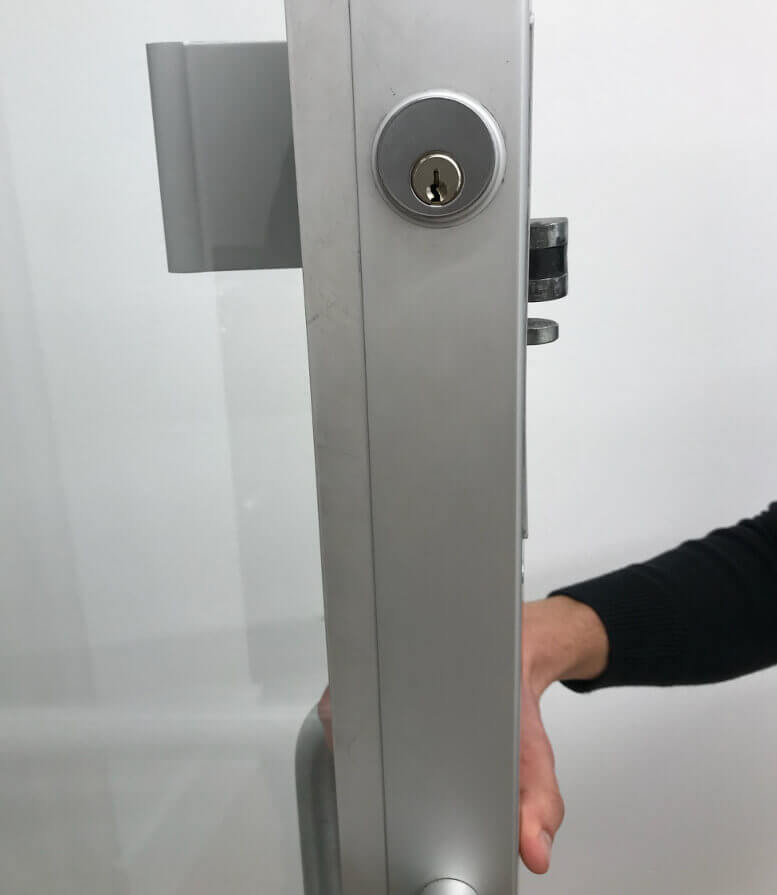 Why are we the most trusted locksmiths in Miami? 1 Response is a family-owned and operated locksmith service, with over 15 years of experience encompassing all types of commercial security hardware. We are a fully licensed and insured company serving companies of all sizes. Our team is available 24/7 to handle any emergency needs you might have.
We love to live up to our slogan: Miami's Fastest Locksmith. Give us the chance and see the difference for yourself.
Do you need a professional commercial lockout service? Someone lost the keys or locked them inside the building. You can't have your staff standing in the parking lot all day. Your customers aren't going to wait for the doors to open. Give us a call right away, and we'll get you inside.
One of our locksmith techs will arrive at your doorstep with all speed. Using old-fashion locksmith techniques, plus the latest equipment and technology, we will get you into the building, without damage to your doors or locks.
COMMERCIAL LOCKSMITH SERVICES
Master Key Systems
Commercial Keyless Entry
Mortise Locks
Panic Bar Installation
Commercial Hardware
Access Control Systems
Deadbolts & Leversets
Commercial Lever Locks
Commercial Locks Rekeyed
We can also cut new keys while we are on-site, to replace any keys that were lost. In addition, we can cut a spare set if you need one as well. If you're interested, talk with the locksmith about upgrading to a commercial keyless entry system. This will prevent a lockout from occurring again due to lost or misplaced keys. We can also implement a master key system, if that would help.
Don't stand helplessly outside when you're locked out. Give us a call and let's get you inside where you belong. We are only a phone call away.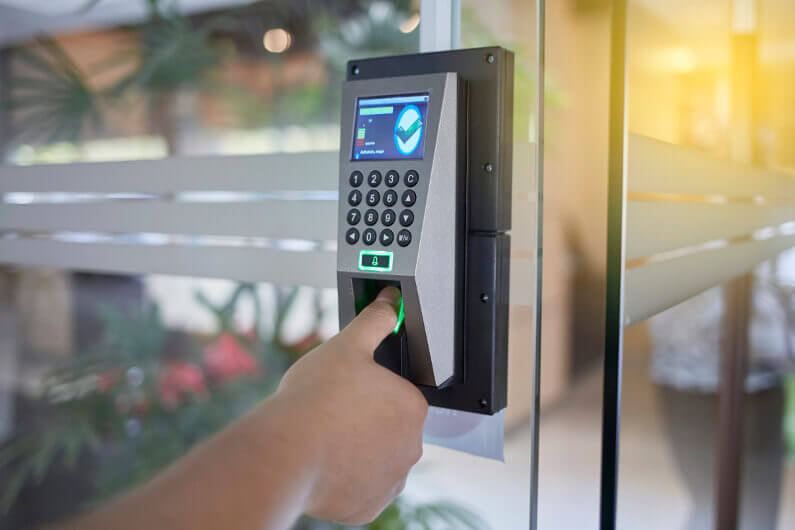 Are you opening a new business? You need to keep your place tight and secure. Once you get the keys from the landlord, call us to install new commercial locks. That way, you know that you have the only set of keys.
We can also help you secure the inside of your business. Do you have a money room or data center inside the building? You don't want just anyone walking in to those areas. We can install locks, keyless entry systems, or even magnetic locks to keep unwanted people out of those spaces. It will give you peace of mind while protecting your business at the same time.
Are your commercial locks in poor condition? Let one of our locksmith techs take a look. Often, all that's needed is a bit of tightening or a new cylinder. A lock repair is often the more affordable option, especially compared to installing a new lock. If we find the lock is beyond repair, we will let you know.
In addition, if someone tries to break in, we can help with replacing your locks. Give us a call, and we'll get there as soon as possible. We can replace the broken locks and get new ones in place. That way, your business is secure again, so you can get on with recovering from the intrusion.
ACCESS CONTROL AND REKEYING
Do you have a business where multiple people need to have access to different parts of the building? We can install and configure access control systems that make this part of your business a bit easier.
Our solutions allow you to secure your building against anyone from the outside. You can also lock down certain spaces within the building, allowing only authorized personnel access. Talk with one of our locksmiths to see what solutions would best suit your business.
If you think too many people have keys to your building, let us know. You can get commercial locks rekeyed, so that you regain control over who has access to your business. Rekeying is a good time to set up a master key system. Let's find a solution that works for your company.
COMMERCIAL LOCK HARDWARE
One of the best benefits of working with 1 Response Locksmith is the high-quality lock hardware we sell and install. We can handle any lock need your company has. If you need to secure something, we have a solution available.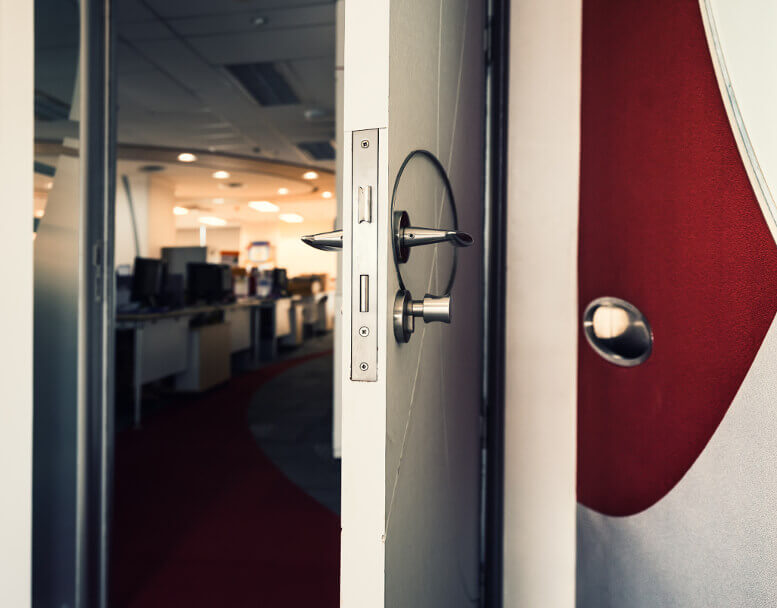 Need high-security locks? We carry a full selection of commercial door locks made to withstand security breaches. We also sell and install panic bars, automatic door locks, storefront gate hardware, warehouse garage door locks, custom lock work, and much more. If you need any type of lock to secure your business, we can help.
Want to upgrade your current commercial locks? Give us a call. We are happy to come out and assess your current locks. Then, we will make recommendations on what upgrades would best suit your needs. If you agree, we can do the installation and set up for you.
You shouldn't gamble with your company's physical security. Get the latest technology and the highest-quality products installed. That way, you can rest easy at night, knowing your company is safe and sound.
Contact 1 Response Locksmith today and let's get started securing your business better right away.
Asking If There is a Locksmith Near Me?
1 Response is a 24 hour locksmith available anywhere in Miami-Dade County.
1 Response Locksmith is Miami's leading Residential, Automotive, and Commercial Locksmith installation and repair contractor. We provide you with safe, reliable, clean and licensed professionals that get the job done right the first time out.
We proudly serve all of the greater Miami-Dade area. Including Downtown Miami and the communities of Miami Beach, Coral Gables, Kendall, Cutler Bay, Brickell, Doral, Coconut Grove, South Miami, Key Biscayne, Homestead and all the surrounding areas.
Hollywood Locksmith
Brickell Locksmith
Aventura Locksmith
North Miami Locksmith
Miami Shores Locksmith
Miami Gardens Locksmith
Downtown Miami Locksmith
Hialeah Locksmith
North Bay Village Locksmith
Surfside Locksmith
North Miami Beach Locksmith
Sunny Isles Locksmith
Edgewater Locksmith
Key Biscayne Locksmith
South Miami Locksmith
West Miami Locksmith
Wynwood Locksmith
Pinecrest Locksmith
© 2014-2023 24LocksmithMiami.com
– All rights reserved. –
Content on website may not be re-used without written consent from 1 Response Locksmith in Miami, Florida.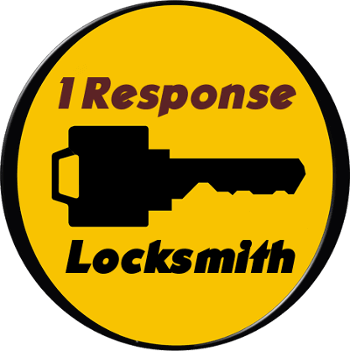 Monday-Sunday: Open 24 Hours
24/7 Emergency Services Always Available
Miami-Dade Florida Licensed Locksmith
Locksmith License #LK01080
We are happy to provide locksmith services to Miami, FL and the surrounding areas of Miami Dade County.