Emergency Locksmith Services
Serving all of Miami-Dade County – 24/7 Service
Lock-related emergencies can happen any time of day or night. There's nothing preventing them from happening at night, on a weekend, or over a holiday. You need an emergency locksmith that understands this, and we do.
If you need Emergency Locksmith assistance fast, please call 1 Response Locksmith at 305-675-1971 anytime 24/7.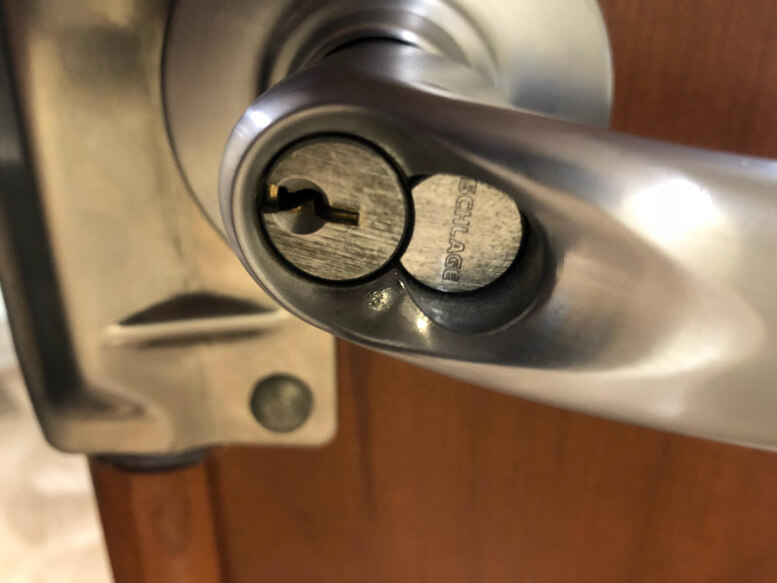 Why should you call us when you have a lockout or other emergency?
1 Response Locksmith is a family-owned and operated company. We take pride in offering full locksmith services in Miami and surrounding communities. Each of our trucks are fully stocked to handle any lock emergency you might have. Our techs have the training, tools, and experience to deal with your situation.
We are fully licensed and insured to offer locksmith services in the state of Florida. Our pricing is affordable, even for emergency calls. We offer free estimates so you know what it will cost you before we do the work.
Our trucks are fully loaded with the parts and tools needed to handle your locksmith emergency.
EMERGENCY LOCKSMITH SERVICES
AUTOMOTIVE EMERGENCY LOCKSMITH
A common call we get at night or on weekends is for an automotive lockout. Someone lost their keys or locked keys in the car. Sometimes, the customer is stuck in a bad part of town. They are relying on us to help them out, and they can't wait long.
The on-call locksmith rolls out right after the call comes in. The truck is fully stocked with the equipment and tools to help get the car open. It's easy to see us when we arrive because our trucks are clearly marked. We can do the work within just a few minutes of arrival.
If the keys were lost, we can get a new set of keys made right there on location. We carry a full inventory of keys and fobs. We can program advanced and intelligent keys. You won't have to worry about leaving your car. You can drive it away, even if you lost your keys.
We can also handle unlocking your trunk if it gets stuck. Just give us a call, and we'll be at your location in a short amount of time.
RESIDENTIAL EMERGENCY LOCKSMITH
Lockouts are the most common emergency call we get for residential locksmith services. The resident locked the keys inside the house and there isn't a spare set anywhere close. Getting inside is a necessity, because no one wants to sleep on the stoop.
Homeowners, renters, and landlords need to call 1 Response Locksmith right away. Our locksmith tech will be at your front door in a few minutes. We have the training and tools to get past your door lock quickly and efficiently, without causing damage.
If you lost your keys, we can get a new set cut before we leave. That way you can secure the door without worry that you'll be able to get back in when you get home.
There are other residential emergencies that require the attention of a locksmith. If your home is burglarized, you need to get new locks in place as soon as possible. Give us a call, and we will come out to help you re-secure your home.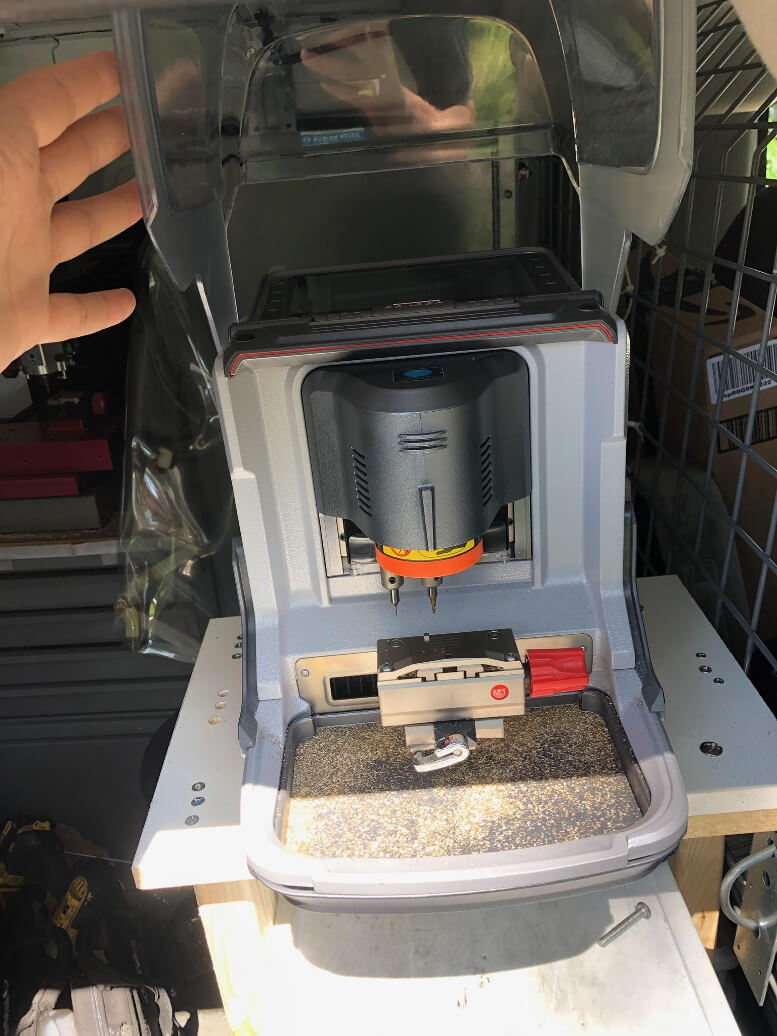 COMMERCIAL EMERGENCY LOCKSMITH
As with cars and homes, the most common call we get to commercial properties is for lockouts. Someone lost their keys or the keys were left inside and someone locked the door before walking out. Businesses need someone to come out quickly, so they can get back to work.
Give us a call as soon as you know the situation. If you are locked out of business or your office you need help fast. Someone from our team will be in front of your business in a short time. We will pull out the tools and get you inside as soon as we can.
We carry a full inventory of keys and locks. So, if the keys were lost, we can cut a new set quickly. If you want, we can also rekey your locks, so there's no chance for someone to use the lost keys to get in your business. We can completely change your locks if that's your preference.
If someone burglarizes your business, you need someone to come out and get the locks changed quickly. We can do the work quickly, so you can ensure your property is protected.
Your safe is where you keep your money secure until you can get it to the bank. If it gets burglarized or the wrong person has the combination, you need to get a locksmith out ASAP. Call us for safe repair or a combination change.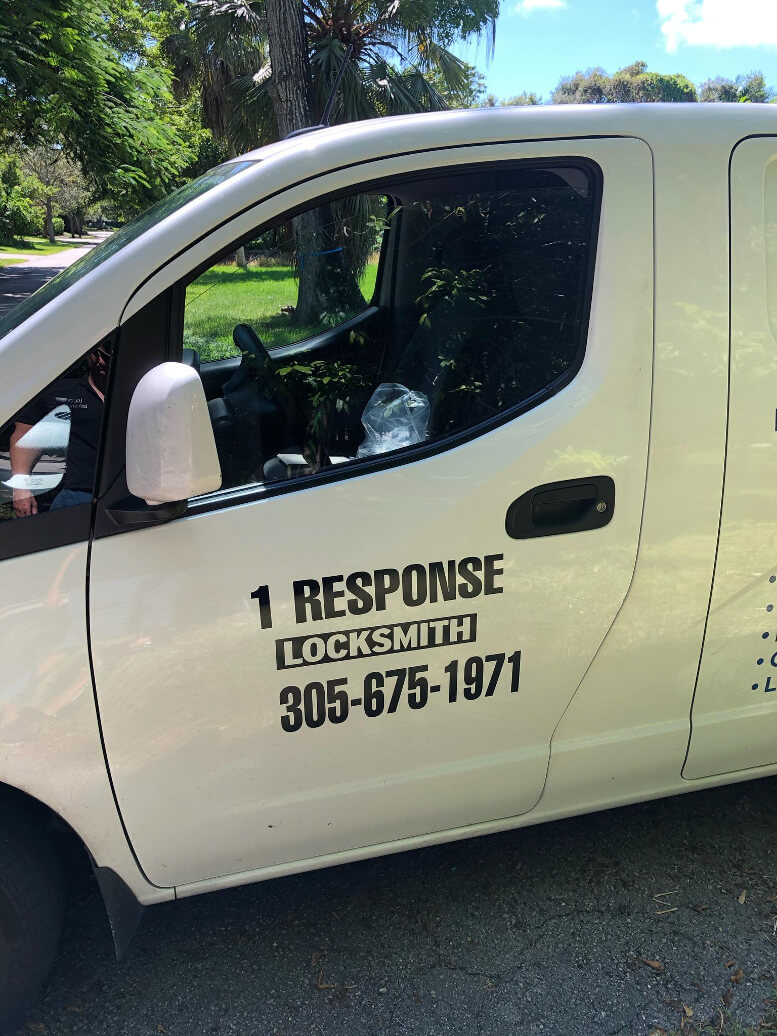 ALL YOUR EMERGENCY LOCKSMITH NEEDS
We handle any emergency 24 hour locksmith needs you have, when you have them.
Is the gate in front of your business or home not working properly? Call 1 Response Locksmith. We can diagnose the problem and offer solutions.
When you need a locksmith to come out anywhere in the Miami-Dade area, don't hesitate to give us a call.
We are ready to roll any time of day or night. 1 Response Locksmith is available overnight, on the weekend, or on a holiday. Let our locksmiths help you secure your home, car, or business 24 hours a day, 7 days a week.
Call 1 Response Locksmith at (305) 675-1971 for emergency locksmith services.
Asking If There is a Locksmith Near Me?
1 Response is a 24 hour locksmith available anywhere in Miami-Dade County.
1 Response Locksmith is Miami's leading Residential, Automotive, and Commercial Locksmith installation and repair contractor. We provide you with safe, reliable, clean and licensed professionals that get the job done right the first time out.
We proudly serve all of the greater Miami-Dade area. Including Downtown Miami and the communities of Miami Beach, Coral Gables, Kendall, Cutler Bay, Brickell, Doral, Coconut Grove, South Miami, Key Biscayne, Homestead and all the surrounding areas.
Hollywood Locksmith
Brickell Locksmith
Aventura Locksmith
North Miami Locksmith
Miami Shores Locksmith
Miami Gardens Locksmith
Downtown Miami Locksmith
Hialeah Locksmith
North Bay Village Locksmith
Surfside Locksmith
North Miami Beach Locksmith
Sunny Isles Locksmith
Edgewater Locksmith
Key Biscayne Locksmith
South Miami Locksmith
West Miami Locksmith
Wynwood Locksmith
Pinecrest Locksmith
© 2014-2023 24LocksmithMiami.com
– All rights reserved. –
Content on website may not be re-used without written consent from 1 Response Locksmith in Miami, Florida.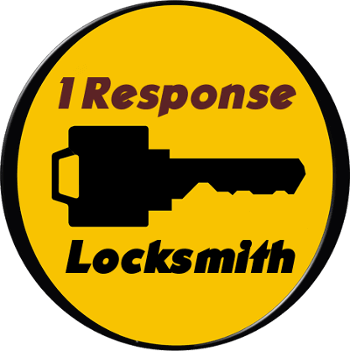 Monday-Sunday: Open 24 Hours
24/7 Emergency Services Always Available
Miami-Dade Florida Licensed Locksmith
Locksmith License #LK01080
We are happy to provide locksmith services to Miami, FL and the surrounding areas of Miami Dade County.