1 Response Locksmith Blog
Security & Locksmith Articles from Miami, FL
Why Your Commercial Building Should Switch to Magnetic Locks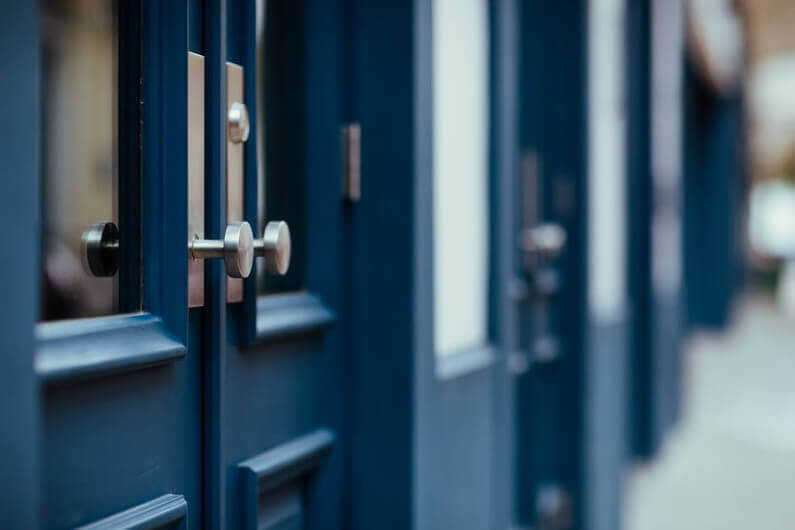 Do you need to keep some or all of the doors in your commercial building locked at all times?
Rather than using traditional locks and keys in these doors, consider switching to a magnetic lock system. This type of system will make it simple for you to make your building more secure while also making it more convenient for your employees to get in and out of it.
There are so many advantages that you and your company will enjoy when you ask a locksmith to install a magnetic lock system for you. Let's take a closer look at why you should make the switch to magnetic locks.
Prevents the Need for Constant Key Cutting
Do you find that you're always calling on your local locksmith to cut new keys for you these days anytime you hire a new employee?
Your locksmith will be more than happy to help you out by providing you with the locksmith services you need. But you should know that you don't have to spend all your time worrying about cutting new keys.
A magnetic lock system will make it so much easier for you to give a new employee access to your building without running out and having a key cut for them. Instead, you can simply program a new key card or key fob that works with your magnetic lock system for them.
This will save you a ton of time over the years. It'll also give you the chance to provide a new employee with access to your commercial building pretty much on the spot.
Saves Money Over the Long Run
Installing a magnetic lock system in your commercial building will require a little bit of an investment on your part (more on that later!). But it could end up saving you a bunch of money over time.
When you have magnetic locks in place, you won't need to devote a portion of your monthly budget to paying your local locksmith anymore. You won't need to call on them to cut keys for you and rack up bills in the process.
New keys for a commercial building obviously won't cost a ton of money. But the costs associated with them can start to add up over time if you call on your locksmith enough.
Your magnetic lock system will cut back on these costs and help it pay for itself over the long run.
Eliminates Potential Security Threats Caused by Lost Keys
Let's say that one of your employees loses all their keys, including the keys that you gave them to your commercial building. What are you going to do?
You have the option to:
Do nothing and hope that no one finds your employee's keys and uses them to get into your commercial building
Put extra security measures into place (deadbolts, security cameras, etc.) in case someone does find your employee's keys and attempt to use them
Replace all of the locks in your commercial building to be on the safe side
A single set of lost keys can compromise the security of your entire building when you rely on traditional locks.
But this won't be the case with a magnetic lock system. If one of your employees happens to lose their key card or key fob, you can shut it off so that it won't work and give your employee a new key card or key fob.
This will prevent you from having to take drastic measures to stop a potential security threat from having an effect on your commercial building. You won't have to spend a small fortune replacing all your locks due to one lost key.
Provides Useful Information About Building Access
If there are ever any security issues that take place within your commercial building, you'll want to know who was inside of it at the time. Many magnetic lock systems are capable of keeping track of when specific people enter and exit a building.
You can also find out if any of your employees have attempted to access restricted areas in your building through the use of data provided by your magnetic locks. You won't have to do a bunch of detective work on your own when your system is on the job.
Holds Up Better Than Traditional Locks Over Time
Most traditional locks will begin to wear down over time, especially when there are a lot of people going in and out of your building all day long. You never know when a lock is going to break after someone tries turning a key in it too hard.
This is an issue that won't ever arise with a magnetic lock system. Since your employees will use a key card or key fob to open doors, they won't have to touch the locks on them at all in most cases.
You'll replace magnetic locks a whole lot less than you would have to replace traditional locks. This will save you time and money and prevent you from having to leave doors unlocked because of issues with their locking mechanisms.
Costs Less Than People Might Think
When you think about all the benefits of using a magnetic lock system, you might be under the impression that it would cost a lot of money to install one. But this isn't usually the case.
The final cost will, of course, depend on everything from how many doors your commercial building has to which specific magnetic lock system you choose. But a good locksmith can install a system for much less than you might be thinking.
It's worth getting an estimate for magnetic locks before you decide against them. You might be pleasantly surprised by how affordable they can be.
Consider Installing a Magnetic Lock System Today
Do you think that a magnetic lock system might work well in your commercial building? We would love to show you how easy it is to put them into place.
We can also talk to you more about how they work and about how they can benefit you and your employees. You'll love how simple it is to use them and how much money they can save you over time.
Contact us today to speak with us about having magnetic locks installed in your building.
© 2014-2023 24LocksmithMiami.com
– All rights reserved. –
Content on website may not be re-used without written consent from 1 Response Locksmith in Miami, Florida.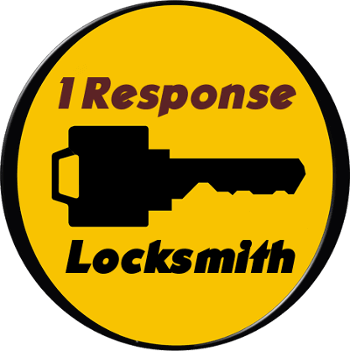 Monday-Sunday: Open 24 Hours
24/7 Emergency Services Always Available
Miami-Dade Florida Licensed Locksmith
Locksmith License #LK01080
We are happy to provide locksmith services to Miami, FL and the surrounding areas of Miami Dade County.