1 Response Locksmith Blog
Security & Locksmith Articles from Miami, FL
7 Key Reasons to Have a Locksmith Professionally Change Your Locks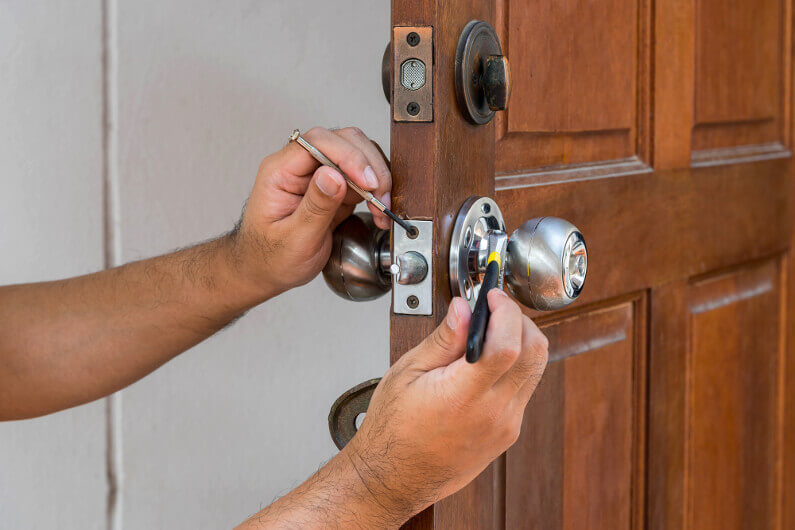 A house key is the top lost item that people spend over 15 minutes searching for.
In fact, losing your house keys can have costly consequences. In addition to making you late and causing arguments, lost items collectively cost us $2.7 billion a year to replace.
Why waste time and energy hunting down a lost pair of keys when you can call a professional locksmith? If you keep searching and delay calling a professional locksmith, you could put your home's security at risk.
Here are seven key reasons to call a locksmith to professionally change your locks. Instead of wasting time, get a lock on your home's safety.
1. You Lost Your Keys
28% of people say they search for less than a week before accepting a lost item is gone. You can't wait that long to call a professional locksmith, though! Otherwise, someone might break into your home.
One of the most common reasons people call a locksmith is because they've lost their keys.
We've all experienced this form of confusion before. We glance around, searching and frantic, certain we left the keys in our bag or on the counter. Sometimes, you manage to fish your keys out from the bottom of your purse.
Other times, they're gone.
Now you have to worry about who has your keys—and who might use them to break in.
Instead of frantically searching for your keys, call a residential locksmith. They make sure the process is quick, so you can find peace of mind again.
Now you know your home is safe and secure.
2. You're Moving
If you've recently moved into a new home, congrats!
As the new homeowner, you have a long list of tasks ahead, including calling a professional locksmith. They can change locks on house doors to make sure you're the only one with a set of keys.
Otherwise, someone else, such as the last homeowners, might have a key without you knowing.
Make sure to add door lock installation to your move-in to-do list, just in case!
3. You're Separated
After a divorce, separation, or disagreement with a friend who has your keys, it's a smart idea to get the locks changed. Sometimes, people don't think clearly after an argument. The adrenaline pumping through their veins could inspire them to do something drastic.
For example, they might break into your home to vandalize your property.
By calling a professional locksmith, you can get the locks changed before this happens. That way, you can avoid an incident that leads to broken possessions or potential injury.
4. Someone Broke In
After experiencing a break-in or attempted break-in, there are two calls you should make: the police, and a locksmith.
Test the overall security of your home. Check for entry points that require an additional defense. Then, call a locksmith to strengthen your home's security as soon as possible.
Calling a locksmith and knowing the locks are getting changed will provide you with the peace of mind your home is safe.
In some cases, your home becomes a random target for burglary. Other times, your home was selected purposefully. Either way, changing the locks is a smart choice.
Burglars could also damage or tamper with your locks in an attempt to get in. This could cause the lock to malfunction, making it easier for future burglars to get in.
By searching "locksmith near me," you're also taking a precaution in case the intruder returns.
5. You Loaned a Key Out
Sometimes, we lend our keys out to repairmen, service providers, a tenant, or even a previous friend. Unfortunately, they don't always give the key back.
If you have spare keys floating around in the world, it's a good precaution to change the locks, just in case.
While it's possible they sometimes forgot, some people use this as an opportunity to stage a burglary. Instead of leaving your home at risk, take the time to secure your home's overall security.
That way, you don't have to worry about the unknown. Instead, rest easy with a new pair of keys in hand.
6. The Locks Are Worn & Old
Over time, your locks will start to get worn, old, and stubborn. Even high-end locks age over the years. This can leave your locks stubborn and difficult to use.
Don't leave yourself struggling to get into your own home each day.
Sometimes, there's an emergency and you have to get inside as soon as possible. Maybe you accidentally left the oven on or a child was left alone inside. Imagine the precious time you'll waste trying to struggle with that old lock.
If you have to fight your way through the door, consider calling a professional locksmith.
They can set you up with an appointment for lock installation. Once you have new locks installed, you can stop struggling and get home quickly.
7. It's Been a While
Whether you've experienced issues or not, it's still a smart decision to change your locks after a while. In addition to ensuring your home is secure, it's also a chance to learn about new technology.
For example, you might consider asking your locksmith about keyless entry options. There are keypad locks that require a four-digit passcode that are easy to use. Or you can ask about Bluetooth-based entry.
With these locks, you can use your smartphone to get inside of your home.
Talk to your residential locksmith about the options available. They can also review any safety concerns you have. That way, you can find the best option at the highest level of security for your home.
Either way, renewing your old locks will also renew your peace of mind.
Now you can ensure your home is safe and secure.
Lock It Down: 7 Key Reasons to Hire a Locksmith
Don't wait until an unwanted guest makes their way into your home. Instead, call your local locksmith. They change your locks, assess your security, and get you squared away with a new set of keys. When you are looking around just be sure to ask a locksmith some essential questions before hiring them.
Are you ready to get a lockdown on your home's safety? Request a quote from our expert locksmiths today.
© 2014-2023 24LocksmithMiami.com
– All rights reserved. –
Content on website may not be re-used without written consent from 1 Response Locksmith in Miami, Florida.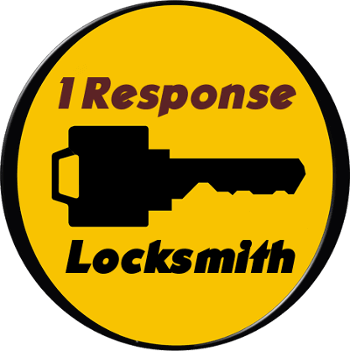 Monday-Sunday: Open 24 Hours
24/7 Emergency Services Always Available
Miami-Dade Florida Licensed Locksmith
Locksmith License #LK01080
We are happy to provide locksmith services to Miami, FL and the surrounding areas of Miami Dade County.