1 Response Locksmith Blog
Security & Locksmith Articles from Miami, FL
Your Guide to Choosing the Right Commercial Door Locks for Your Business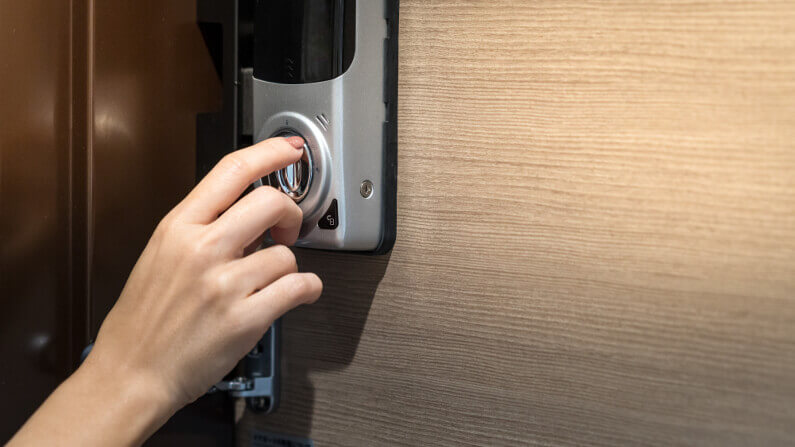 Did you know that the average dollar loss per burglary offense is $2,416? Burglary is a difficult blow for any business to recover from. Yes, the insurance company may cover the financial loss. However, the feeling that a criminal has been successful in entering your premises will remove your peace of mind and affect your reputation for some time to come.
If you want to prevent a break-in, the first step is to ensure your doors are secured. What are the safest commercial door locks you can install? Which would work best for your business?
Find out the answer to these questions and more in our in-depth article below.
1. Cylindrical Lever Locks
Cylindrical lever locks are a twist on the traditional locks that you see on most office doors throughout the world. The lock is found inside the handle of the door.
There are two variations of this type of lock. The first requires you to enter a key to lock and unlock the door, either from the inside or the outside. The second type is the "push-button" type. This type of lock does not require a key from the inside. This is helpful if you need to lock the door quickly from the inside and want to avoid the need for extra spare keys.
2. Mortise Locks
The mortise lock is probably the most popular commercially used traditional lock available. They are very strong and are also very durable. They are generally used in locations where there will be lots of traffic as the lock can withstand constant use.
The deadbolt installed in these locks is found in the lock body. This means that it has a degree more protection against forced entry. The bolts used in its construction are generally heavy-duty meaning that any criminal who wants to force entry will have a battle on his hands.
3. Keypad Door Locks
Moving away from traditional lock types. Today, thanks to the internet, anyone can learn to pick a lock. For this reason and others, many are turning to key-less locks such as Keypad door locks.
One of the main advantages of keypad door locks is the ability to give users access without a physical key. New employees or other approved personnel can simply receive the code and enter as needed.
Other keypad door locks provide a scheduling feature. This means that owners can program them to be opened during certain hours. After this time the room will be inaccessible. For example if you want your employees to access a specific office during the day, but increase the security after 20:00 you can schedule the lock accordingly.
4. Panic Bars
Panic bars might be a new term to some, however likely you have already used this type of lock on many occasions. You will find panic bars are often on emergency exits and other doors where egress is likely needed in a hurry.
They are essentially bars attached to the inside of the door. when pushed, the door opens. There may be a way of accessing the door from the outside however often the lock is designed to allow the person to open the door from the inside only. This is an ideal door for a fire exit where the door may only be ever used for exiting in an emergency.
If you are looking to install panic bars on exits in your building, ensure that you purchase good quality bars. Often these are opened with a degree of force by exiting employees and need to be constructed from sturdy materials.
5. Commercial Electric Strike Locks
If you have wondered whether there is a lock which incorporates the best of the electric door lock and the traditional door lock, this type of lock may be for you.
Generally, this works by running a small current through the lock. When the key is turned, the circuit is broken, and the lock is opened. In other types of locks, the opposite happens.
Using an electric strike or magnetic lock has many advantages including the ability to be triggered from a nearby location away from the door.
6. Key Card Locks
Key card locks are often used in very high-security locations. The user will present a card or fob to a card reader and be allowed access. Each card is controlled by the owning company and each card can be rescinded individually.
This is a very durable type of lock as there is no physical contact between the card and the reader. This means that the card does not easily wear out.
Much like a keycode lock, the lock can be scheduled to lock down a room outside of office hours. Further, since the lock is controlled by a computer system each entry, and each entrant, is recorded and stored in a database.
Not every company will have the need for such a comprehensive system. However, those with particularly complex or sensitive needs can rest assured of its effectiveness.
Commercial Door Locks and Much More
Creating a barrier of security for your home or workplace is not only about avoiding financial loss. It is also about protecting your family, your reputation and your peace of mind. Fitting good quality professional commercial door locks is the first step in doing this.
If you are interested in improving the security of your home or workplace, we are here to help. We leverage our years of experience in the security sector to provide custom solutions and advice to our customers and readership. Why not ask us today what the best lock or security system would be for your premises.
© 2014-2023 24LocksmithMiami.com
– All rights reserved. –
Content on website may not be re-used without written consent from 1 Response Locksmith in Miami, Florida.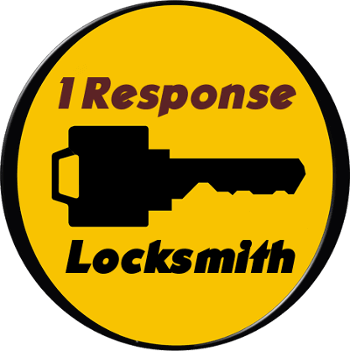 Monday-Sunday: Open 24 Hours
24/7 Emergency Services Always Available
Miami-Dade Florida Licensed Locksmith
Locksmith License #LK01080
We are happy to provide locksmith services to Miami, FL and the surrounding areas of Miami Dade County.