1 Response Locksmith Blog
Security & Locksmith Articles from Miami, FL
Locksmith Price Guide: What You Can Expect to Pay in Miami for a Locksmith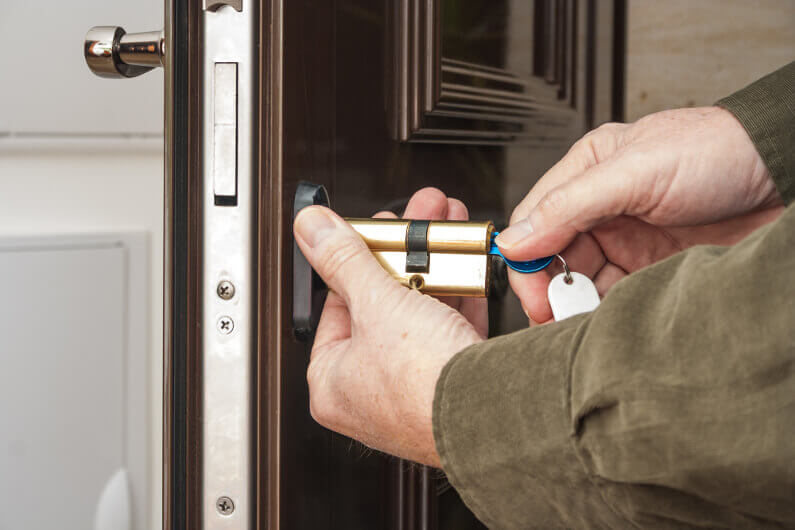 Did you know that a burglary happens once every 23 seconds in the United States? Most burglaries happen in the middle of the day when the homeowners are at work. Burglars also pick houses with poor defense systems, such as rusty locks or no alarm installed.
That's why you should seriously consider replacing your house locks so you have fewer chances of being the next victim. You can do that by hiring a locksmith from Miami, FL.
If you're wondering how much you're going to pay, the following locksmith price guide will give you more details about this subject, so keep reading.
The Type of Service You Need Influences the Price
While this locksmith price guide gives you a good idea on what determines costs, a local locksmith will charge you differently, depending on what type of service you need. Here are a few common examples.
1. Car Lockout
A car lockout happens when you lock yourself out of your car. Some vehicles are equipped with sophisticated and automatic locking systems. These systems can lock a vehicle to prevent theft while you're still outside picking your kids or your dog.
When you come back, the key is inside the car and the doors are locked. A professional locksmith can help you unlock your car quickly, so make sure you don't panic and contact one as soon as possible.
2. Replacing Locks for Residential and Commercial Properties
Sometimes, you need to replace an old and rusty lock so you don't become an easy victim of burglary. This is a common service that might cost a flat fee, depending on various factors.
The locksmith will come to your place, analyze the problem, and change the door lock with a brand new one. If you don't supply the new lock, the locksmith might buy one for you and you just have to pay for it and the installation service.
3. Key Duplication
This service can be requested for both property and car keys. A house key duplication is very cheap and it might cost just a few bucks, not to mention that it can be done very quickly.
If you want to duplicate a car key or a key FOB for car, you might have to pay slightly more, as the new car key also has to be programmed for your vehicle.
Emergency Services Cost More
Locksmiths in Miami work regular shifts like everyone else. But sometimes, they can offer emergency services for emergency situations.
For example, let's say you've locked yourself inside or outside the house in the middle of the night. It's possible to call a locksmith and request an emergency service that will charge more. You will pay extra because the locksmith has to come to your place after business hours.
Your Locksmith Might Charge an Hourly Rate
While you might pay for a service sometimes, other times, your locksmith might charge on an hourly basis. For example, you might pay a set price for the first hour and then a reduced price for the subsequent hours. Most locksmithing services take less than one hour to complete, so you might not have to pay for additional work hours.
However, sometimes, you might need to replace the locks for many doors or install complicated locks that require additional labor. In this case, it makes sense to pay the locksmith by the hour to save money and finish the job quicker.
You Might Have to Pay for Travel Fees
Keep in mind that the locksmith will come to your place with his own vehicle to fix your problem, even late at night. If you live relatively close to the locksmithing company, you are lucky, as you might not have to pay for a travel fee.
However, if you live far away from the locksmithing company, particularly in a rural area, you might be charged for a travel fee. This fee covers the cost of fuel for the locksmith and usually, it's not that high.
The Type of Lock You Need Installed Can Influence the Total Price
Some residential or commercial properties require enhanced safety systems. There are special types of locks out there that are much safer and they cannot be picked by most burglars. If you decide to install a biometric or electromagnetic lock for your property, you might need to pay slightly more for this service.
That's because installing such complex locks is a more complicated task. Your locksmith requires more experience and skill to perform such a job and you're basically paying for his advanced expertise. In some cases, an electrician might also be required to install additional wires to make your electronic lock function perfectly.
Make Sure You Obtain Quotes Before Hiring a Locksmith
As you can see, there are a lot of factors that influence the total price charged by a locksmith. The type of service required as well as travel fees can add to the total cost. It would be impossible for a locksmith to tell you exactly how much you're going to pay right from the start, but you can obtain quotes.
A quote or estimate is basically a rough price that you can expect to pay for that service. This is done so you know what budget to prepare. If the locksmithing service is a common and simple one, the quoted price might be the one you'll also pay.
However, in some cases, you might have a more complicated locksmithing problem. In this case, a locksmith might charge you a flat fee for travel and diagnosis. Then, you can decide if you want the problem fixed or not.
If you do, the locksmith will also tell you how much it will cost you in total, so you know exactly how much you will pay.
Now You Have a Basic Understanding With This Locksmith Price Guide
Hopefully, this locksmith price guide offered sufficient information that will help you understand how locksmith companies calculate prices and fees. This locksmith price guide is only a guide, the specific amounts you will be charged will be communicated by the locksmith you decide to hire.
In fact, if you want to know more about locksmith fees, then make sure that you contact us today! Our experienced locksmiths can give you an estimate as soon as possible, as well as help you fix the problem for good.
© 2014-2023 24LocksmithMiami.com
– All rights reserved. –
Content on website may not be re-used without written consent from 1 Response Locksmith in Miami, Florida.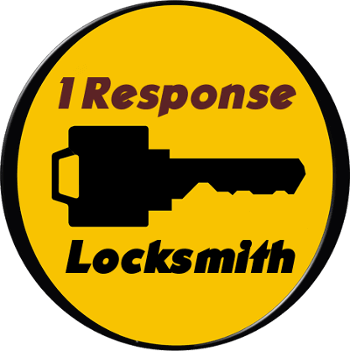 Monday-Sunday: Open 24 Hours
24/7 Emergency Services Always Available
Miami-Dade Florida Licensed Locksmith
Locksmith License #LK01080
We are happy to provide locksmith services to Miami, FL and the surrounding areas of Miami Dade County.