1 Response Locksmith Blog
Security & Locksmith Articles from Miami, FL
How to Choose the Best Deadbolt Lock for Your Home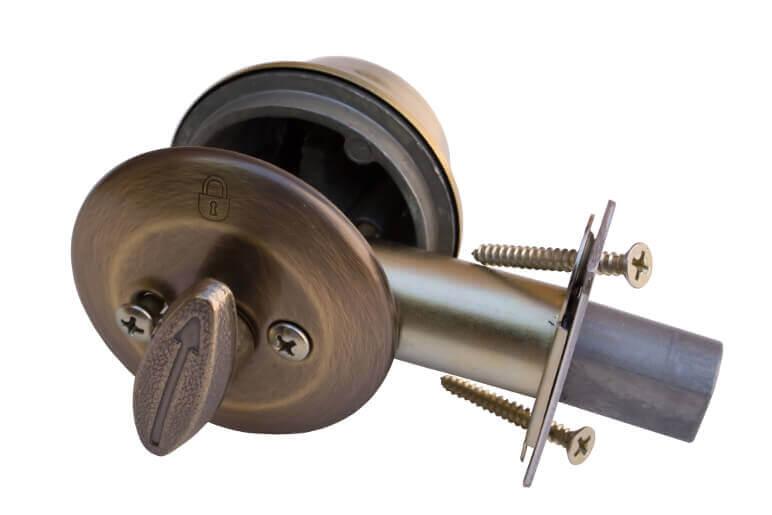 In 2017, there had been more than 1.4 million burglaries across the US. Over 60% of these burglaries involved forcible entry. When a determined burglar wants to break into your home, are your locks up to the task?
You might be considering deadbolt locks to improve your home security. But with so many models, safety ratings, and prices, how do you choose the one that's right for you?
To make the right purchase, you need the right advice. We'll cover the various security features of a deadbolt lock and explain why they're more secure than typical door locks.
What is a Deadbolt Lock?
The bolt of a deadbolt lock earns its namesake by being immovable, or dead unless operated with a key. The bolt is the metal bar that dives into the adjoining door frame and secures the door in place. By rotating the key in a deadbolt's cylinder, this physically maneuvers the bolt.
You might be thinking this sounds like a standard door lock, known as a spring bolt lock. But with a spring bolt lock, the key doesn't move the bolt.
Instead, the key allows the doorknob to be turned. When you turn the doorknob, it retracts a spring holding the bolt in place and allows you to open the door.
Why Choose a Deadbolt Lock?
The differences between these locks may seem trivial, but they actually amount to important security differences. Spring bolt locks are susceptible to prying because they can release the spring without the use of a key. This can be done with something thin and mundane, such as a credit card.
Since these locks tend to be cheaply constructed, the doorknob and bolt are also vulnerable to brute force. In contrast, deadbolts never have doorknobs on the exterior.
Deadbolt locks are hard to pry open or "jimmy." As another security feature against jimmying, deadbolts are not angled. These locks are heavier and sturdier, usually made of steel, and make forced entry more difficult.
Although spring bolt locks and deadbolt locks can be picked, deadbolt locks tend to be more resilient.
In short, deadbolt locks are more secure against forced entry. It's likely that your exterior doors already feature basic deadbolts, but your windows and minor doors probably don't.
The Different Types of Deadbolt Locks
A standard deadbolt has a single cylinder. Single cylinder locks don't have doorknobs on the exterior. Instead, they have a flat cylinder, which requires a key to operate.
On the interior side of a single cylinder is a thumb turn. This is the latch you turn without a key. Although deadbolt locks are convenient to operate from within your home, they are not the most secure option available.
In addition to single cylinder locks, there are also double cylinder locks and vertical locks.
Double Cylinder Deadbolt Locks
Most businesses rely on double cylinder deadbolts to protect their property. A double cylinder deadbolt lock has a key cylinder on either side of the door. This means that no doorknob is present on the exterior or interior. No matter where you are, you must use a key to lock or unlock the door.
Doesn't this seem like overkill? It might, but double cylinder deadbolts make it impossible for burglars to unlock the door by reaching through a window. Normally they'd have access to the thumb turn, which isn't present on double cylinder locks.
However, this presents a serious safety hazard for the occupants. In case of an emergency, such as a fire, you would need a key to unlock any double cylinder deadbolts. The last thing you want to do during an emergency is trying and remember the last place you put your keys.
If you choose to utilize double cylinder deadbolts, it's best to always have the key on your person. Or instead, only use double cylinder locks on doors and windows that won't be used during an emergency.
Vertical Deadbolt Locks
While deadbolts are resistant to physical force, they still have their own drawbacks. On horizontal deadbolts, it's possible that a burglar can pry a door away from its jamb. Vertical deadbolt locks remove this risk.
On a vertical deadbolt, the bar ends with a set of rings. These rings mesh with another pair on the door frame. A vertical shaft, built into the bar, slips through the rings and secures the door in place.
If a burglar wants to break through your vertical deadbolt lock, they'll have to provide enough force to remove the jamb from the frame entirely.
The Lock Grading System
Before you purchase a lock, you should be familiar with the American National Standards Institute (ANSI). ANSI has created a grading system for door locks. It's so widely accepted that most home retailers categorize locks based on these grades.
Fortunately, the ANSI grade scale is very simple. Locks are tested and receive one of three grades: Grade 1, Grade 2, and Grade 3. Grade 1 locks provide the most security, while Grade 3 locks provide the least.
If you're not sure which you should purchase, contact a locksmith to provide a security examination of your current lock system. Did you even know a locksmith could do that? This is just one of many things a locksmith can do for you.
It's Time to Install Your Deadbolt Lock
Once you've selected your new deadbolt lock, you should rely on a professional locksmith to install it for you. While it's possible to install the lock on your own, you run the risk of doing it incorrectly. When security is on the line, you shouldn't leave anything to chance.
Do you live in South Florida? Then you should rely on the locksmith services of 1 Response Locksmith and its experienced staff.
© 2014-2023 24LocksmithMiami.com
– All rights reserved. –
Content on website may not be re-used without written consent from 1 Response Locksmith in Miami, Florida.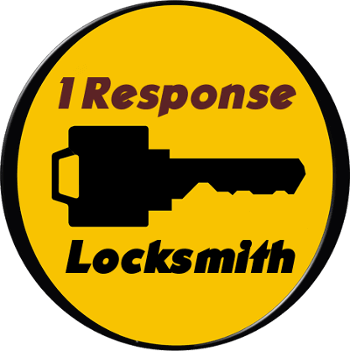 Monday-Sunday: Open 24 Hours
24/7 Emergency Services Always Available
Miami-Dade Florida Licensed Locksmith
Locksmith License #LK01080
We are happy to provide locksmith services to Miami, FL and the surrounding areas of Miami Dade County.